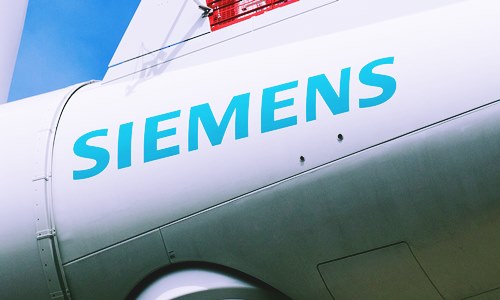 German engineering conglomerate Siemens is reportedly working to secure a record €9 billion ($10.6 billion) deal to build power grids and power plants in Iraq. Reports claim that the Chancellor of Germany Angela Merkel has been personally involved in campaigning for the proposal by Siemens.

The government of Iraq is yet to decide on Siemens' offer. The Chief Executive of Siemens, Joe Kaeser recently visited Iraq to obtain a memorandum of understanding (MoU) regarding the deal from the nation's government.

According to a report by leading German business newspaper Handelsblatt, Kaeser termed the meeting very constructive though it did not result in the signing of a letter of intent. The offer not only intends to generate 11 gigawatts of energy over the next four years but will also create over 60,000 jobs in Iraq and facilitate the education of thousands of Iraqi youths.

A spokesperson from Siemens reportedly stated that early this year, the company had presented a detailed roadmap of the repowering project to the Prime Minister of Iraq - Haider Jawad Al-Abadi. The roadmap has since prompted a series of meetings and garnered a positive response from the government. The spokesperson further stated that along with the power generation capacity and the job creation commitment, the project also aims to support anti-corruption and skill development activities.

The spokesperson reportedly did not elaborate upon the potential contract's volume. If successful, the deal would be the biggest in the history of Siemens and would be bigger than the 2015 Egypt deal the German group signed for about €8 billion ($9.4 billion). The company built wind and gas power plants and added 16.4 gigawatts of capacity to Egypt's power grid, cite sources.

Reliable reports cite, the German engineering conglomerate would also assist the Iraqi government in securing funds from international commercial banks and various export credit agencies with the help of the German government.