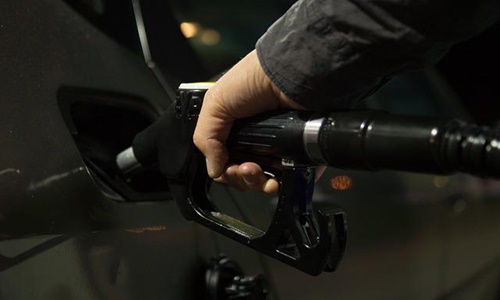 British oil giant Royal Dutch Shell plc, also known as Shell, has reportedly announced a record $9.1 billion profit in the first quarter of this year, primarily due to the Russia-Ukraine war, which has caused energy prices to skyrocket.
The Anglo-Dutch company stated that it has recorded strong results during such volatile times. In the first quarter of 2021, Shell had reported a $3.2 billion profit.
The energy sector has been reaping significant benefits from surged oil & gas prices, which are further being driven up due to the invasion of Ukraine by Russia, and increasing demand from global economies who are making efforts to recover from the economic slump caused by the covid-pandemic.
The announcement of Shell's new results supposedly arrives at a time where calls for a windfall tax on major fossil fuel companies in the UK keep mounting. For the uninitiated, UK green groups have been calling on windfall tax on oil & gas firms to help ease the ongoing cost-of-living crisis in the country.
Ed Miliband, Shadow Secretary of State for Climate Change and Net Zero, commented that while another oil and gas firm announces billions in profits, the government 'shamefully' refuses to introduce a windfall tax in order to help lower energy bills.
Ben van Beurden, CEO of Shell, stated that the war in Ukraine has caused substantial disruption to energy markets worldwide, showing that reliable, affordable, and secure energy cannot be taken for granted.
Beurden added that the firm is in talks with governments as well as its suppliers and customers to work through the challenges and offer solutions and support that it could offer.
The new figures have also shown that the firm recorded few losses after it pulled out from Russia due to the Ukraine war amounting to $3.9 billion.
In the same week as Shell announced its Q1 earnings, BP's underlying profits also surged to the highest in a decade.
Connor Schwartz at Friends of the Earth stated that while people are struggling to make ends meet due to sky-high energy bills and having to reside in heat leaking houses, fossil fuels giants, like Shell, are posting massive profits.
Schwartz added that a nationwide free insulation program can be financed if these excess profits are taxed.
Source credit: https://www.independent.co.uk/news/business/oil-shell-profits-fuel-prices-b2072004.html