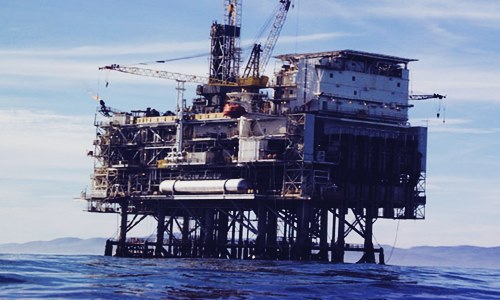 Reports have confirmed that Royal Dutch Shell is in discussions with Gazprom Neft, a Russian state-run oil producing company, to acquire a stake in an oil and gas project in the country. Gazprom Neft is Russia's third-biggest oil producer and Shell wants to buy stakes in the onshore Tazovskiy project, which is located in the northern Yamal region, informed sources close to the matter.

If the companies agree on terms and the deal goes through, it would allow Shell to make new investments in Russia, a country that is facing sanctions from the Western world owing to its part in the Ukraine crisis. Records show that after Russia seized the Crimea region from Ukraine in 2014 and supported the separatist movement in east Ukraine region, many Western companies had either suspended or completely pulled out of new projects while focusing only on existing investments.

If the sources are to be believed, Shell might be looking to buy nearly 50% share of the Tazovskiy project and the deal could be finalized by the end of this year. Shell will be able to benefit from the acquisition of cheaper oil reserves through this deal, while Gazprom Neft will be able to make fast money, the sources claimed.

The Tazovskiy project was initially discovered in 1962 and assured reserves of up to 3.2 billion barrels of oil as well as 186 billion cubic meters of gas, records from the company state. Allegedly, it is not a significant oil field and even when it reaches the peak annual production of 2 million tonnes, it only constitutes about 3 percent of Gazprom Neft's current oil production.

Shell and Gazprom Neft already have an existing partnership and work together on the Salym Petroleum project in western Siberia, which has an output of 120,000 barrels per day. Representatives of Shell and Gazprom Neft were not available to comment on the talks regarding the Tazovskiy project.