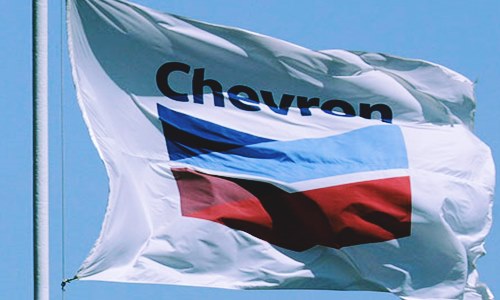 Discussions between Kuwait and Saudi Arabia to restart two oil fields located in a neutral territory have reportedly been derailed once again. Sources claim, opposing views held by the nations concerning the role of Chevron is responsible for the delay.

Reportedly, energy ministers of the two nations met last week in Kuwait to resolve the issue over the Khafji and the Wafra oil fields that are located in the two countries. Operations at the two oil fields were brought to a halt back in 2014 and 2015.

According to a report by Arabian Business, the discussions came to a halt when Kuwait demanded that Chevron should no longer continue to operate at the Wafra site. The oil field reportedly lies in Kuwait's neutral zone section.

Chevron's subsidiary Saudi Arabian Chevron Inc. manages Saudi Arabia's 50% share in the concession through an agreement that is due for expiration in 2039. The California-based oil company is reportedly the only international firm that possesses a concession in either of the two nations.

Chevron Corporation spokeswoman, Sally Jones reportedly stated that the company, through its local subsidiary of Saudi Arabian Chevron Inc., is still unwavering in its commitment to the neutral zone site. Jones further added that the company is making sure that production can once again resume in full swing once a viable decision is taken.

For the record, the importance of these two oil fields – which can pump out a total 500,000 barrels worth of oil per day – is rapidly increasing as spare production capacities are significantly diminishing every where else. Meanwhile, U.S sanctions on Iran are strangling global oil supplies. These issues have come up at a time when oil prices are already close to a record high in the previous four years.

According to reports, Kuwait has no such law that permits international oil firms to hold oil concessions. Additionally, Saudi Arabia reportedly stopped offering production rights to companies after it nationalized the predecessor of Saudi Aramco in 1980.