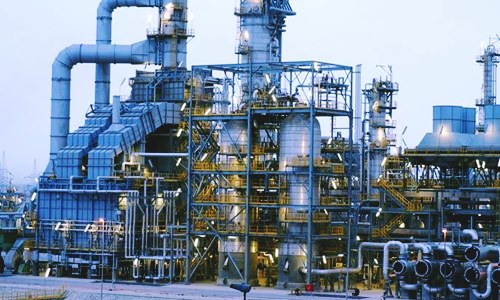 Saudi International Petrochemical Co., (Sipchem) and Sahara Petrochemical Co., have recently announced that they have inked a non-binding merger agreement in an all share deal valued at over 2.2 billion.

According to the sources familiar with the matter, the two petrochemical companies announced the merger deal on Saudi Arabia's stock exchange - a move that comes four years later, after a prior attempt to collaborate was put off because of the difficult regulatory framework in the Saudi Kingdom at the time. Since then, the Saudi Arabia's Capital Market Authority has updated new regulations intending to facilitate mergers and acquisitions, prompting the companies to reconsider mergers from earlier 2018.

Under the mutual arrangement, which is still subject to the closing of a binding implementation agreement, Sipchem is likely to make an offer to acquire all the stakes in Sahara Petrochemical. Each Sahara shareholder will receive 0.8356 new Sipchem shares per share of Sahara, cite sources. The binding agreement is expected to be completed by February 2019.

It has been reported that Sahara has assigned Morgan Stanley as its financial advisor on the transactions, while Sipchem has appointed HSBC Holdings.

In a company statement the duo reported that the merger is projected to diversify their feedstock supply as well as reinforce their product portfolio, among others. The deal is also expected to augment the scale and resilience of Saudi Arabia's petrochemical sector domestically and internationally. The merger is clearly set to bring improved access to feedstock & capital markets and provide cost synergies.

As reported in Arabian Business, Sipchem shares climbed as much as 2% while shares in Sahara soared to 4.1% during recent Riyadh trading.

The facilities of both the petrochemicals are located in close premises to one another in Jubail, Saudi Arabia's renowned petrochemical and industrial hub.