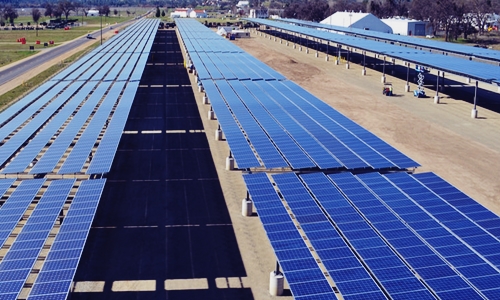 Saudi Arabia has reportedly dropped a $200 billion plan with SoftBank Group Corp focused on building the world's largest solar power generation project. As per trusted sources, the Saudi Arabian Government is working on a broader and practical strategy to boost renewable energy instead of the SoftBank project. The details of the new project have been planned to be announced in late October.

The Saudi officials believe that the announcement would've clarified the nation's renewable goals. A news report by the Wall Street Journal states that the development is the latest major project to be reconsidered by Saudi Arabia after further discussions.

In March, Masayoshi Son, Chief Executive of Softbank, and Crown Prince Mohammed bin Salman had announced plans to invest in the world's largest solar power project in Saudi Arabia, which was meant to be an extension of their partnership. The project was estimated to have a capacity to generate up to 200 gigawatts of energy by 2030.

The solar project was intended to be part of the once-in-a-generation economic and societal revolution underway in Saudi Arabia. The kingdom's sovereign-wealth fund along with SoftBank had previously unveiled a $100 billion venture, called the Vision Fund, focused on investing in new global technologies and companies.

According to sources familiar with the development, Saudi Arabia's energy officials had not decided on important details pertaining to the project, such as the location, the structure of development and whether it would get any support from the state.

Apparently, the project and the 200-gigawatt goal were taken as loose agreements and not an explicit commitment that promised to generate that amount of capacity by 2030. Moreover, it wasn't clear if the power generated could be exported to other countries or not.

However, the framework that will be announced in October won't prevent SoftBank from getting involved in solar-power projects in the coming years, reported sources.