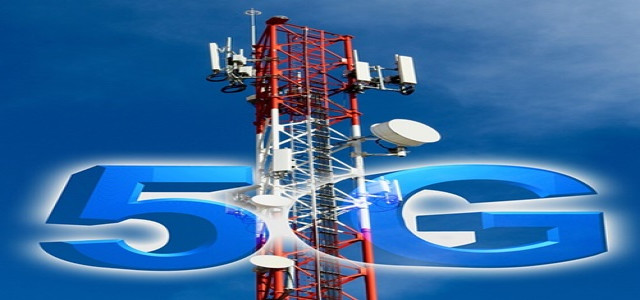 Saudi Basic Industries Corporation (SABIC), the leading chemical manufacturing firm based in Saudi Arabia, has reportedly unveiled the new compound named LNP Thermocomp OFC08V, which is ideal for 5G base station dipole antennas as well as various electrical/electronic purposes.
This novel compound could aid in the development of cost-effective, all-plastic lightweight antenna layouts for 5G infrastructure rollout. The broad accessibility of 5G connectivity is critically needed in the times of rapid urbanization as well as smart cities to offer reliable, fast access for a large number of people.
Joshua Chiaw, Sabic's Director, Business Management, LNP & NORYL, Specialties, stated that RF antenna makers are modernizing their materials, designs, and processes to help meet 5G's promise of higher data loads, faster speeds, as well as ultra-low latency.
The innovative compound LNP Thermocomp OFC08V has been designed for use in LDS metal plating. The material has a large window for laser processing, is easy to plate, and has a uniform width of plating line, all of which contribute to consistent and stable antenna performance.
Even after thermal aging as well as lead-free reflow soldering, the firm binding between the metal layers and plastic prevents delamination. When evaluated to competitive PPS (polyphenylene sulfide) grades with glass reinforcement, the stronger dimensional stability, as well as lesser warpage help in getting smooth metal plating attachment during LDS, along with accurate assembly.
LPKF Laser & Electronics, a supplier of laser-based solutions located in Germany, has classified the LNP Thermocomp OFC08V compound as an authorized LDS thermoplastic with the firm's systems due to these characteristics.
LDS-enabled LNP Thermocomp OFC08V chemical offers more simplicity and productivity than existing complex plastic electroplating, which is a commonly used technique involving numerous processes. LDS only needs chemical plating and laser shaping once the component has been injection molded.
Jenny Wang, Director of Formulation and Application for Sabic's APAC Specialties, stated that the emergence of the cutting-edge LNP Thermocomp OFC08V can help customers achieve better antenna designs, simplify the process of metallization, enhance field performance, as well as and reduce system costs.
Source credit: https://www.zawya.com/en/business/technology-and-telecom/saudis-sabic-unveils-new-compound-for-5g-antennas-wg8tw0kt