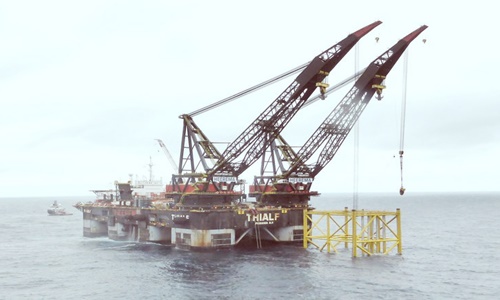 OPEC (Organization of the Petroleum Exporting Countries) top dog Saudi Arabia has made it to the cover page for its plans to slash crude oil exports by as much as 800,000 barrels per day (bpd) from January 2019.

Reportedly, Khalid al-Falih, Energy Minister, announced that the Kingdom would cut the exports to 7.2 million bpd – lower than November's record of 8.0 million bpd. He also promised an additional 100,000 bpd slash in the exports from February.

Following the latest announcement, it has also been reported that Benchmark Brent crude scaled up to $60 per barrel for the first time in several weeks.

OPEC, along with its allies, decided to cut the overall crude oil production by 1.2 million bpd from the month of January, bolstering the prices that were affected adversely by excessive supply, cited sources familiar with the matter.

Khalid al-Falih revealed that Saudi's crude output had reduced to 10.2 million bpd from nearly 11 million bpd when oil producers planned to conclude a production cut deal in the month of May. He further added that the Kingdom is serious about re-establishing balance in the market and is also afraid about the volatility of the oil market which has undergone constant fluctuations in price trends that are unjustified by the fundamentals.

Authentic sources stated that Brent and West Texas Intermediate, the world's other benchmark crude, also faced lows of $49.93 & $42.36 per barrel respectively in the previous year. Reportedly, Brent crude hit $60 for March delivery (up by 20% from last figure), just before a transaction between the OPEC members and major manufacturers to cut production outputs from the new year.

Saudi Arabia also revealed a major rise in its huge oil reserves, stating that the reserves by the end of the last year, summed up to 263.2 billion barrels, which is higher than the same standing at 261 billion barrels for almost 30 years.