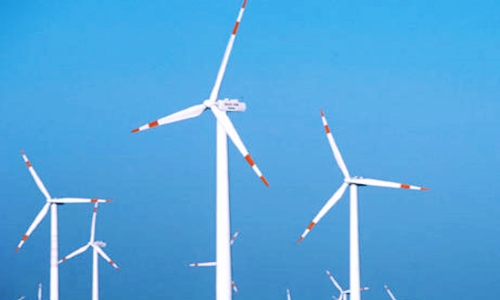 A consortium managed by Abu Dhabi Future Energy Company and EDF Energies Nouvelles has reportedly been awarded the contract for Saudi Arabia's Dumat Al Jandal wind project by the Renewable Energy Project Development Office of the Saudi Ministry of Energy, Industry and Mineral Resources.

As per trusted sources, the project worth $500 million will give Saudi Arabia its first utility-scale wind farm and is the country's second tender allotted by MEIM as a part of its National Renewable Energy Program under the patronage of King Salman Renewable Energy Initiative aimed at diversifying the nation's energy sector .

After the completion of the project, the $500 million wind farm will power nearly 70,000 households in Saudi Arabia and is estimated to create around 1000 job opportunities pertaining to construction and operation activities, cited credible sources.

Reportedly, Dumat Al Jandal was selected for the kingdom's first utility-scale wind power project based on the findings from the predevelopment studies that depicted a strong mix of wind capabilities on the site. The average generation from the wind plant is estimated to be around 1.4 TWh annually, state sources close to the development.

For the uninitiated, the National Renewable Energy Program is a planned initiative under the King Salman Renewable Energy Initiative and Vision 2030, which aims to augment the potential of renewable energy in Saudi Arabia. A news report published by the Arab News mentioned that companies across five nations had submitted bids for the wind farm project to the Renewable Energy Project Development Office. However, the project was awarded based on levelized energy costs worth 2.13 US cents per kilowatt hour, recording the lowest price for a project of this sort in Europe, Africa, and the Middle East.

For the record, the Renewables Energy Project Development Office was established in 2016 to achieve the goals laid out by the National Renewable Energy Program in line with reform program Vision 2030. The program is also in collaboration with the Kingdom's stakeholders in the energy sector.