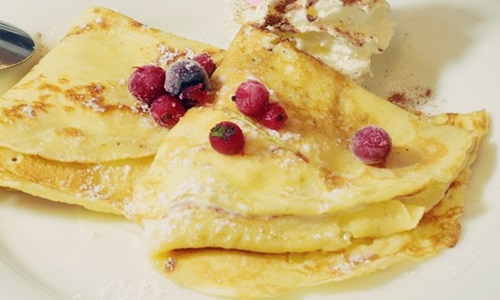 SATS, a food industry giant and Changi Airport's chief airline caterer, has reportedly invested in new technology to enhance the shelf-life of cooked food, with an aim to reduce food wastage.

As per trusted sources, extra meals after every flight end up in the bin. To tackle this problem, SATS has come up with fresh meals that are instantly chilled and can be stored for around 90 days without any additives rather than the usual 48 hours.

Reportedly, this practice also works with ready-to-eat meals such as braised chicken rice, beef stroganoff, chicken biryani, black pepper chicken udon, and pasta alfredo which can now be stored without refrigeration for 6 to 24 months. This can be applied without impacting food safety, taste, or nutrition of food as shelf-life is improved via pasteurization and sterilization, SATS stated.

For the uninitiated, Pasteurization is the process of heating food with mild heat over a short period to minimize microbial growth. This is reportedly achieved by applying sterilization, pressure, and heat to eliminate all types of bacteria and enzyme activity.

SATS's new technology was exhibited at the launch of its extended kitchen facility at Changi North, which belongs to a S$25 million investment, reported sources familiar with the development.

The kitchen has reportedly enhanced the production capacity to nearly 60,000 meals per day from 45,000 earlier. SATS has one more kitchen at Changi Airport next to Terminal 4, claimed sources familiar with the development.

William Chen, Director of the Nanyang Technological University's food science and technology program, said in a statement that food spoils when its surrounding favors microbial growth and oxidation reaction.

Chen further elaborated that this causes a change in the meal's nutritional value and taste. However, if meals are properly processed and stored, they can remain safe for several years, Chen added.

Furthermore, SATS is also harnessing the technology to simulate production lines for optimizing resources and manpower planning, reported sources.