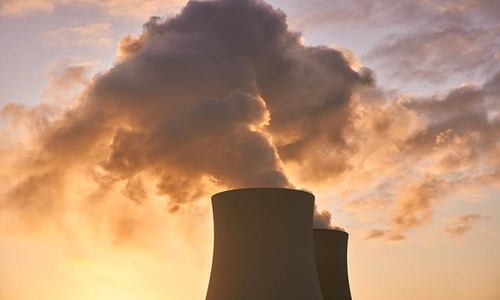 Yoon Suk-yeol, South Korea's newly elected President, has reportedly reinforced his commitment to undoing the previous administration's nuclear phase-out strategy on Wednesday by vowing to restore the nuclear power industry and encouraging its international expansion.
According to sources, Yoon made the comment after visiting a Doosan Energy nuclear reactor facility in Changwon, 300km southeast of Seoul.
The president had promised to restart work on the Shin-Hanul No. 3 and 4 nuclear reactors at the time of the campaign and to start exporting 10 nuclear reactors by 2030.
At a meeting with business and government representatives at the Doosan Enerbility headquarters, Yoon claimed that South Korea's nuclear power facilities are acclaimed for their world-class technology as well as stability.
While hitting a blow at the earlier Moon Jae-in administration Yoon stated that they probably wouldn't have any competitors now, only if they had not been foolish over the last five years and further consolidated the nuclear power environment.
But the president emphasized that the market for nuclear power plants is broad open and that nations like Saudi Arabia, Poland, the Czech Republic, and the US see nuclear energy as a crucial source of energy on the road to carbon neutrality.
The state will give nuclear power firms work worth ₩92.5 billion ($71.36 million) this year, as per the industry ministry, plus invest ₩670 billion ($513 million) to fund their R&D.
The government intends to award ₩1 trillion ($766 million) worth of contracts to the private sector by 2025 as well as to invest over ₩3 trillion ($2 billion) in technological advancement.
Additionally, it will design a number of support programs for smaller nuclear energy firms, involving ₩100 billion ($76 million) in emergency funds.
According to the ministry, roughly ₩40 billion ($30 million) will be set aside through 2028 to develop an advanced domestic compact modular reactor.
In order to develop expertise in the field and offer a variety of education and training opportunities to workers in the industry, the South Korean government further decided to establish a graduate program on high-level radioactive wastes.
Source credit: https://energy.economictimes.indiatimes.com/news/power/s-korean-prez-pledges-to-rebuild-nuclear-power-industry/92384998