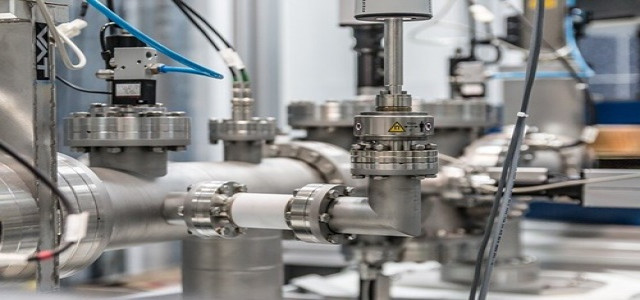 European countries have reportedly accused Russia of blackmail after it cut off natural gas supplies to Bulgaria and Poland.
According to data derived from the European Union network of gas transmission providers, gas supplies over the Yamal-Europe pipeline have ceased.
Gazprom, the renowned Russian gas supplier, informed PGNiG, the Polish public gas operator, that gas supplies would stop flowing.
As per Bulgaria's energy ministry, Gazprom also informed Bulgargaz, the nation's state gas provider, that it will stop supplying gas from Wednesday.
Gazprom stated that from April 1, payments for the supplied gas should be made in Russian Rubles using the revised payment details, which the other parties were informed about in a timely manner.
The move comes after Russia's President Vladimir Putin stated last month that 'unfriendly' overseas buyers will be required to pay government-owned Gazprom in Russian Rubles rather than euros or dollars, which the global community has declined to do.
Anna Moskwa, climate minister of Poland, argued that the country was ready for such a scenario after years of reducing its dependence on Russian energy supplies.
Moskwa said that the nation has long been successfully self-sufficient regarding Russian gas.
Poland stated that it did not require reserves and that its gas storage capacity was 76% full.
According to Bulgaria's energy minister Alexander Nikolov, the country has already paid for Russian gas supplies for April, and suspending them will be a breach of the country's existing deal with Gazprom.
Nikolov further stated that Bulgaria would follow the European Commission's advice not to buy Russian gas in roubles.
Ursula von der Leyen, President of the European Commission stated that the EU was focusing on a coordinated response to Moscow's escalation.
For the uninitiated, gas prices in Europe have risen by as much as 24%.
Russia's action, according to Dominic Raab, British Deputy Prime Minister, will exacerbate its own standing as a political and economic outcast.
Meanwhile, the undersea Nordstream pipeline will continue to feed Germany.
Gas reserves were also reported to be normal in Hungary and Austria.
Bulgaria has stated that it is collaborating with state-owned gas companies to seek alternate energy sources.
Source credit: https://news.sky.com/story/russia-to-suspend-natural-gas-supplies-to-poland-and-bulgaria-over-roubles-12599659