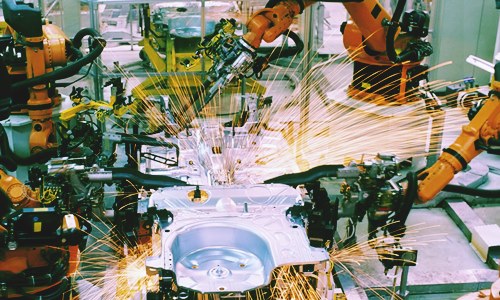 The Australian advanced composites manufacturing & technology development firm, Quickstep Holdings has reportedly signed an LOI (letter of intent) with Triumph Group for future collaborations.

Quickstep and Triumph's aerospace structures business unit would work together to enthusiastically explore and pursue new business ventures, and co-operate in bringing together their combined capabilities, Â to offer highly sought composites solutions to customers in the Australia & the U.S. airline and defense markets.

Mark Burgess, CEO & MD of Quickstep said that this collaboration is a rather huge opportunity for the firm. This proved that the company's recent investments in the U.S. market to be yielding results, he affirmed. He added that Triumph has a strong track record in the composite aero-structure market and they will surely benefit from this partnership.

Triumph & Quickstep have already narrowed down their future opportunities to collaborate on; with this agreement it is expected to increase further, cited sources.

Ian Reason, VP, Business Development (Military), Triumph Group told that the company is already a reputed supplier in the composites market, and countless commercial and military OEMs rely on it. Talking about Quickstep he added, that they hope that this partnership would open new opportunities, and set them apart from the competitors while creating worthy discriminators in the market. He further said that this partnership will create significant value for both the companies as well as their customers in the U.S. & Australia.

For the record, Triumph is a global leader in design, manufacture, and overhaul of aerospace structure, systems, and components, situated in Berwyn, Pennsylvania, US.

For the uninitiated, Quickstep Holdings is the biggest independent aerospace grade advanced composite manufacturer in Australia and it operates from its ultramodern manufacturing facilities at Bankstown Airport, Sydney and Geelong, Victoria - which also has an R&D/process development center. It employs more than 200 people in Australia & international units.