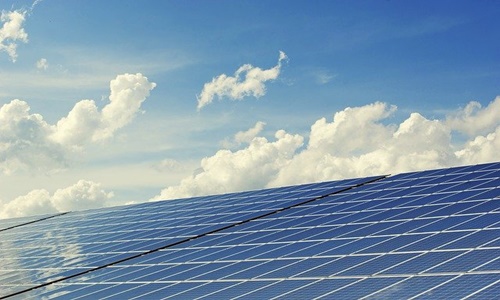 Prime Infrastructure Holdings, the infrastructure company owned by Enrique K Razon, a Filipino billionaire, has reportedly proposed the development of one of the world's largest solar-plus-storage projects in the Philippines.
Last week the company announced that it is working on a plan that would integrate solar PV energy of between 2,500MW and 3,500MW with a battery storage capacity of around 4,000MWh to 4,500MWh.
The project, named 'a paradigm of sustainable renewable energy', will be developed by Prime Infra's enterprises in collaboration with Solar Philippines, the largest solar company in the Philippines.
Prime Infra and Solar Philippines, founded and directed by young businessman Leandro Leviste, have launched Terra Solar, a joint venture to collaborate on the solar-plus-storage plant development in the Southeast Asian country.
In January, the JV proposed to supply around 850MW of mid-merit power, which is energy delivered to bridge the gap between peaking power capacity and baseload, to Manilla Electric Company (Meralco).
This energy would come from the new facility. Terra Solar is said to be considering the development of facilities at numerous sites in the Central Luzon area to fulfill its PPA obligation for 20 years to Meralco, but no site for the solar-plus-storage capacity has been revealed.
Terra Solar stated that in the off-take contract's tender, which was authorized by the government's DOE or Department of Energy, beat out the proposals of two competitors. The department required Meralco to boost its renewable production share through the Renewable Portfolio Standard (RPS).
According to the terms of the PPA, the utility must get the initial 600MW of clean power by 2026, while bringing the remaining 250MW capacity online by 2027. The energy provided would not only be emission-free but will also be immune to the price fluctuations in fossil fuels.
Leading power generation firms Aboitiz Power and SMC Global Power are among those investing in battery storage portfolios in the Philippines, which has quickly become one of Asia's most talked-about energy storage industries. Earlier this year, the nation's first co-located solar and storage plant went online.
Source credit: https://www.energy-storage.news/solar-plus-storage-project-with-up-to-4500mwh-of-batteries-proposed-in-philippines/