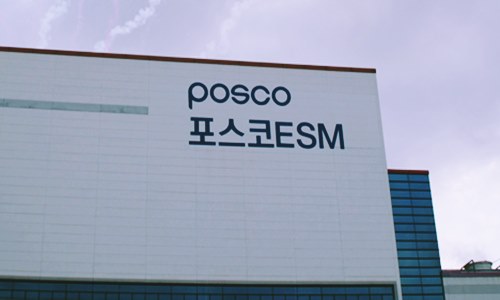 South Korean steel making company Posco will reportedly be merging its production units for the key electrodes of li-ion (lithium-ion) batteries. As per sources, the company looks forward to expediting its carbon business to step out of its traditional image as a steel maker.

Incidentally, Posco also made it to the headlines for its announcement regarding EV batteries. According to The Korea Times, Posco plans to construct a plant that would be endowed with the capability of manufacturing a mammoth 50,000 tons of cathode material annually by 2022.

If reports are to be believed, Choi Jeong-woo, Posco CEO, formerly sworn in as Posco's 9th chair, was quoted enlisting new visions & missions for the company, such as entering the grain trading business & capitalizing on North Korea's vast mineral deposits.

Choi, in the wake of a board meeting released a statement to the press stating that merging the units of cathode & anode material may save on R&D and Marketing expenses and create new synergies. If realized as planned, the merger would integrate the cathode producing Posco ESM co. and the anode-making Posco Chemtech Co. the chemical materials unit earlier led by Choi.

For the uninitiated, anode & cathode are two of the four major constituents in rechargeable batteries, which possess a plethora of applications spanning from mobile devices to electronic vehicles. The steel manufacturer has been making a move in the materials business concerning secondary batteries to capitalize on the anticipated increase in its demand.

Apparently, Choi vows to garner 15 trillion won ($13.5 billion) in sales via the new materials business which will eventually command a 20% market share by the year 2030. He further declared plans to stimulate the lithium and synthetic graphite raw material business, stating that the company is also looking into carbon materials business to add value to the steel mill byproducts.