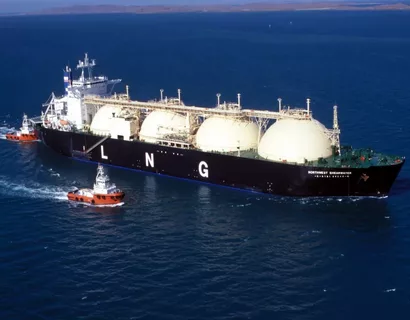 Polskie Górnictwo Naftowe i Gazownictwo (PGNiG), the Polish state-owned oil & gas company, has reportedly announced that it has signed a long-term agreement to import liquefied natural gas (LNG) from the U.S.

Reports cite, the latest agreement is part of a bigger effort by Poland to lessen the country's energy dependence on Russia. The government-owned company reportedly signed the 24-year agreement with America's Cheniere Energy, Inc. at a ceremony held in Warsaw and was attended by the President of Poland, Andrzej Duda and U.S. Energy Secretary, Rick Perry.

According to a report, the eastern European nation – which annually consumes approximately 17 bcm of LNG – sources more than 50% of its supplies from Russian gas company Gazprom under a long-term agreement that is due to expire in 2022. PNGiG had previously announced that it has no intention of further extending the Gazprom agreement and has been working towards securing supplies from elsewhere after the deal's 2022 deadline.

The Energy Secretary of the US, Rick Perry stated that the long-term agreement demonstrates how the energy security of nations would be developed and sources of energy diversified.

The U.S. Department of Energy stated that the Energy Secretary is currently on tour in eastern Europe and would be visiting several countries to form new energy partnerships.

The President of the Management Board, Piotr Wozniak stated that the price of the new long-term LNG deal is around 20% to 30% lower than what the nation currently pays its Russian supplier. Wozniak further added that the agreement also acts as a safety net that would protect Ukraine, its neighbor, from unforeseen breaks in gas deliveries from Russia.

According to reports, the exact value of the supply agreement has not been disclosed yet. PGNiG is also planning to sign two more gas deliveries contracts with the U.S., cite sources.