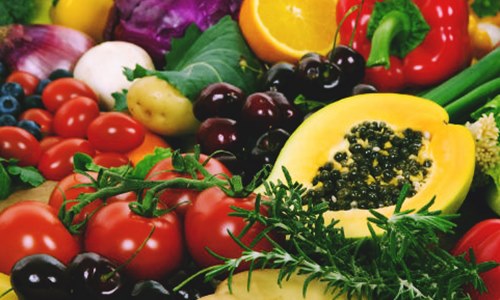 Largely recognized for its positive impact on animal welfare and sustainability, the plant-based food trend and veganism is all set to go mainstream in the ensuing years. Millennials are identified as one of the key drivers of this global shift away from consuming animal products. Athletes, celebrities, tech-giants and countries such as China are all backing the perpetual proliferation of the plant-based business.

According to a recent research by Oxford Martin School, switching to dietary patterns that comprise a higher percentage of fruits and vegetables and rely less on meat products would have humongous positive outcomes. Reportedly, such transition, if materialized could save approximately 8 million lives by 2050, lessen food-pertaining greenhouse emissions by 2/3rd, and lead to trillions of dollars of healthcare savings. Fast-food & beverage giants are profoundly turning toward plant-based options – yet another influential sign that the trend is catching on.

Starbucks, one of the most renowned coffee chains has introduced a new product, entering the plant-based protein game for the very first time. Forbes reports that the company cited continued decline in sales of its Frappuccino line in its Q3 earnings report, which on the contrary used to be a brighter spot in Starbucks' lineup. However, the rapidly changing consumer consciousness toward veganism & healthier beverage choices have thrown a big wrench in this growth curve. In response to this shift, the chain has introduced Teavana Shaken Iced Tea infusions, Blonde Espresso, and Nitro Cold Brew in almond and cacao flavors. These plant-based blended cold brews are made from brown-rice and pea protein. A company spokesperson revealed that the cold beverages now make for 50% of Starbucks' business and have become a year-round event.

Veganism has skyrocketed so much so that the fast-food titan, KFC is another in the line that is developing faux-chicken alternatives, which it expects to test with consumers later by the end of 2018. KFC UK and Ireland are the units that are working on the recipe as part of its move to respond to the latest changes in lifestyle & dining habits of customers. The development of the recipe is still in its very early stages and is yet to have perfected the recipe.

Enumerated below are 4 vegan statistics from 2017 that shed light on the rising demand for plant-based food

Demand for vegetarian and vegan food increase by 987% in 2017 – says Just Eat Ireland

Just Eat, a delivery service firm has recently released a data report pertaining to the food orders it has received from its customer base of over 20 million across the globe. The firm reported a significant 94% increase in healthy food ordered in 2017 compared to previous year.

Over 50% of Americans support a ban on slaughterhouses – according to a survey conducted by nonprofit think tank, Sentience Institute

The statistics throws light on the fact that the growing consumption of animal products is a vital issue for the Americans as on today, and is in turn largely shaping the regional food industry.

Plant-based foods industry witnesses 20% increase in sales since 2017 – says the Plant-based Foods Association

According to a study by the Plant-based Foods Association, the plant-based foods industry has witnessed an upsurge in sales of 20% as compared to last year. The study further reveals plant-based cheeses, plant-based creamers, and plant-based yogurts markets to have grown by 43%, 131%, and 55% respectively over last year.

Meat consumption to be lowered by 50% by 2030, announces China government

China's health ministry has framed a set of new dietary guidelines in order to reduce meat consumption by 50% by 2030. The primary goal of these new guidelines is to improve the overall health of citizens as well as provide a significant cut to greenhouse gas emissions.

Incidentally, China had also signed a USD 300 million 'clean-tech' trade agreement with Israel that may lead to the import of Israel's lab-grown meat technology.