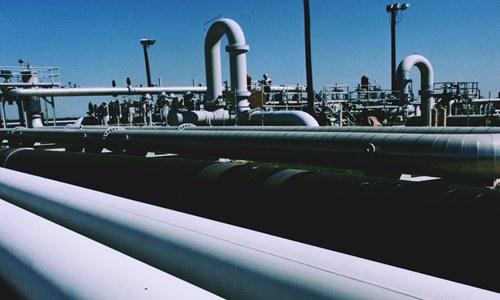 EPIC Midstream Holdings in its recent announcement has unveiled that it has completed its first open season for pipeline capacity by adding Diamond Back Energy as a strategic partner. The company has also seemingly expanded its capacity to 425,000 barrels per day (bpd).

In the aftermath of this move, reports reveal that a crude oil pipeline that is intended to connect oil & gas extraction with exploration & production activities on the Gulf Coast is also likely to be getting bigger, well ahead of its scheduled service date in Q1 of 2019.

The new pipeline will connect crude oil extractors in the oil & gas rich Permian Basin to the export facilities at the Port of Corpus Christi.

EPIC said that the Permian Basin producer, Diamondback Energy, has signed a deal to take 50,000 bpd capacity of the pipeline. Through its subsidiary Rattler Midstream, Diamondback will also have the option to acquire a 5% equity interest in the pipeline.

As per an official company statement, primary shippers secured 200,000 bpd, with least volume commitments of 150,000 bpd. Via EPIC's terminal in Gardendale, Texas, these shippers will also move crude from the Eagle Ford Basin on the south of Texas.

According to sources familiar with the matter, owing to the strong commercial interest, EPIC will be holding another open season on 1st of August, and is considering upsizing from a line of 24-inches to 30-inches.

The pipeline will be secured by the commitments from Nobel Energy and Apache Corporation, respectively at 100,000 and 75,000 barrels/day. However, the release also unveiled that at least 10% of the overall system capacity will be kept for uncommitted shippers.

Phillip Mezey, CEO, EPIC, in a company statement reported that the new pipeline will have a significant impact on the region's take-away capacity, given the recent increase in activity across west Texas basins and southeast of New Mexico. Such a move is nothing but essential to capitalize on the scaling development opportunities, added Phillip Mezey.