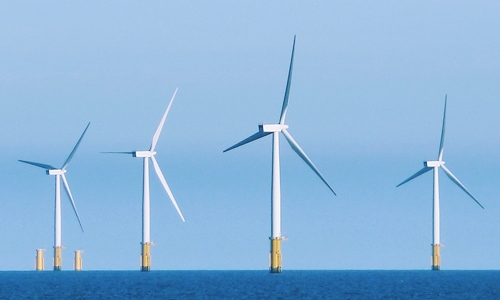 Orsted A/S, the largest energy company in Denmark, has reportedly entered into a contract with Global Infrastructure Partners (GIP). The deal entails the sale of 50 percent stake of Hornsea 1 project by Orsted, which is 1.2 GW power capacity offshore wind farm.

According to a statement by Orsted, the agreement has a total valuation of $5.86 billion (4.46 billion pounds), which encompasses trading of 50 percent stake and obligates Global Infrastructure Partners to finance 50 percent of the payments below the procurement, construction, and engineering pact regarding the complete wind farm.

According to Orsted's statement, Hornsea 1 project is being developed off the English coastline located in the North Sea. Upon completion in 2020, this would become the world's biggest offshore wind farm.

Orsted mentioned that under the contract, it would undertake the construction of the wind farm abiding by a full-scope EPC agreement and provide long-run production & maintenance services, in addition to planning out the marketing strategy for the power generated by the Hornsea 1 wind farm.

For the record, Orsted is headquartered in Denmark, has a staff count of 5600, working together to fulfill green energy projects. Orsted's business includes offshore wind farm construction and operation, smart energy products, unconventional waste-to-energy solutions, and bioenergy plants.

Orsted stated that Global Infrastructure Partners would partly fund its acquisition by means of a multiple-tranche funding package of over 3.5 billion pounds, comprising a combination of investment grade-rated project bonds allotted to a conglomerate of blue-chip institutional debt investors, business loans by bank, and mezzanine debt given by the Denmark based pension fund PFA, along with few EKF (a Danish Export Credit Agency) guaranteed tranches.

According to trusted sources, Global Infrastructure Partners also owns 50 percent stake in two German offshore wind farms of Orsted, namely Borkum Riffgrund 2 and Gode Wind 1.