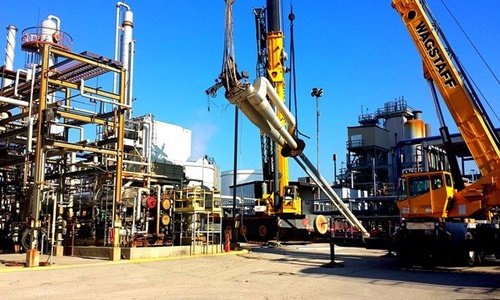 Norway's Ministry of Petroleum and Energy has reportedly announced that it has approved applications from operators to increase production at several gas fields to effectively combat the ongoing energy crisis.
As per reports, the ministry is anticipating record gas sales through pipelines to Europe this year.
The ministry has considered operator applications that were previously placed on hold, and allowed for higher production at fields such as Troll, Duva, Gina Krog, Oseberg, Mikkel fields, and Åsgard. Meanwhile, the Nova gas field has also been awarded a production permit by the Energy Ministry, with production set to begin soon.
According to the ministry, this year, Norway is on course to export record volumes of gas via its pipeline system, mainly because of the permits for increased gas production.
The government's decision to permit higher production of natural gas and record exports of the same come as its partners, both the UK and the EU, race to secure gas supplies ahead of the oncoming winter.
For the record, this winter could be a time of rationing for some households and industries if Russian gas, supplied to Europe through pipelines, stops.
As per the Norwegian ministry, gas from Norway's fields meet approximately 20–25% of the overall gas demands in the UK and the EU.
According to Terje Aasland, Petroleum and Energy Minister, Norway's most crucial action in these difficult times that currently confront Europe and the rest of the world, is to make it easier for businesses working on the Norwegian Continental Shelf to retain the existing high production.
Firms are continuously looking for ways to increase the flow of oil and gas from their fields in the country. Aasland further stated that the permits for higher production will add up to the record-high gas sales anticipated through the country's gas pipeline system this year.
In recent weeks, gas prices in Europe have started to rise again, after Russia cut back on gas supplies to key European clients like Italy and Germany in the middle of June.
Recently, Germany initiated stage two of a three-phase emergency plan pertaining to gas supply, as it and the rest of the European continent scrambles to fill up their respective gas storage capacities before winter arrives.
Source credit: https://oilprice.com/Latest-Energy-News/World-News/Norway-Ramps-Up-Natural-Gas-Production-To-Combat-Energy-Crisis.html