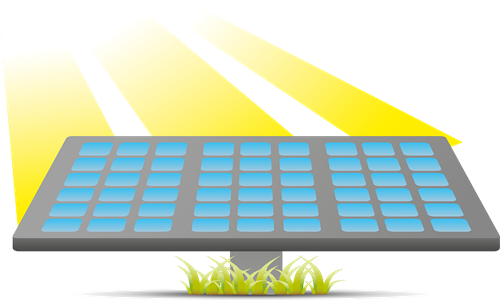 South Korean internet giant, NAVER Corp, has reportedly joined the global renewable energy initiative RE100, becoming the first Korean firm in the sector to do so, in a push towards electricity grids that are zero-carbon.
For the uninitiated, RE100 is an international initiative that helps businesses switch to electricity sourced from clean energy sources like wind and solar.
By joining RE100, NAVER has taken a significant step in showing its commitment to being recognized for its exceptional environmental management system from a truly global initiative. The move follows the firm's earlier initiative, wherein it established a environmental management framework of its own in 2020, called the '2040 Carbon Negative' strategy.
The internet firm aims to embark on the 2040 Carbon Negative plan roadmap, established last year, to achieve the RE100 initiative.
NAVER's largest source of carbon emissions, accounting for 99% of its footprint, is the energy used in the company's office building as well as its IDC.
The company plans to convert approximately 60% of all of its energy sources used in IDC and its office building to renewable energy sources by 2030, gradually reaching 100% by 2040.
In order to achieve that, the company plans on increasing power purchases with agreements, like PPAs, and developing action plans, which will include launching energy efficiency technologies and constructing more renewable power plants in IDC and its office building.
Along with the RE100, NAVER also plans on joining ESG-related initiatives, with a special focus on the environment.
Around the end of July 2021, the company joined CDP, which is the largest ESG rating agency globally, counting participation from firms across 91 countries and being recognized as the most credible among all global agencies.
It is to be noted that NAVER, which also operates the largest search engine in South Korea, is the first internet firm in the county to voluntarily manage its Scope 3 emissions by carrying out third-party verification for higher accuracy.
Lim Dong-a, Executive Director, Environment Program, NAVER, stated that firm is making plans to cut down its carbon emissions, such as the Scope 3 emissions, in order to decrease its impact on the the planet, while joining other major eco-friendly initiatives worldwide, like the EV100.
Dong-a further stated that the company will establish itself as South Korea's prime tech firm with environmentally friendly business operations similar to other global tech giants.
Source credit: https://www.prnewswire.com/news-releases/naver-becomes-koreas-first-internet-company-to-join-re100-committed-to-drive-esg-initiatives-301609656.html