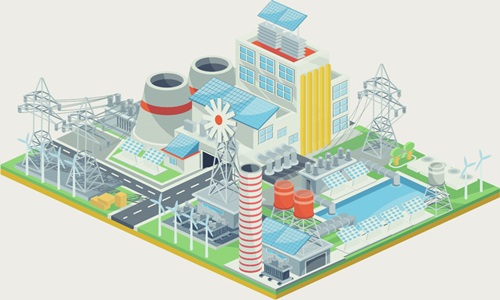 The Maharashtra State Electricity Distribution Company Limited has reportedly issued a petition with the Maharashtra Electricity Regulatory Commission in pursuit of its approval to acquire power from wind projects whose purchase agreements with the MSEDCL have been expired, stated sources.

As per the petition, MSEDCL has requested the commission to permit the company to obtain power from the wind energy generators of group IV, III, and II whose EPAs with MSEDCL have expired at the tariff of INR 2.52/kWh for its balance of useful life.

The company has also asked that these power procurements should be counted in the favor of Renewable Purchase Obligations of the MSEDCL, claimed sources.

Reportedly, the petition will be heard by the commission on March 26, 2019, with the Maharashtra Energy Development Agency as the respondent.

Recently, Maharashtra Electricity Regulatory Commission had directed the state-owned electric power distribution company MSEDCL to pay dues to three developers of wind projects, namely Hindustan Petroleum Corporation Limited, Mahanagar Developers, and Shah Promoters & Developers, stated sources equipped with the knowledge of the matter.

In October 2018, MERC had persuaded the MSEDCL to pay INR 41.0464 billion in dues to wind power developers in Maharashtra, reported sources. The petition outlined outstanding payments owed by MSEDCL for the sale of wind energy as well as interest on deferred payments under several wind energy purchase agreements agreed by the members of the Windmill Owners Welfare Association of India.

Last year in December, MSEDCL had issued a tender to acquire 500 Megawatt of wind power from wind projects in the state that are already in operation or the ones that have been commissioned. The company has fixed INR 1.97 per kWh as the ceiling tariff for this tender and it will sign an eight-year power purchase agreement with the successful bidders, cited credible sources.