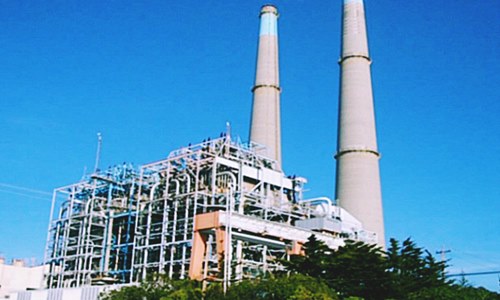 Moss Landing, located in the middle of the Monterey Bay coastline of California is being considered for building the world's biggest energy storage project. If approved, the project might come online by December 2020.

Moss Landing came into the limelight in the energy space ever since Pacific Gas & Electric submitted a plan for building four energy storage projects out of which two would be in Moss Landing, one at Dynegy power plant, and another at the PG&E substation. The company's decision to bring to light a slew of clean energy projects comes on the heels of the California Public Utilities Commission ordering PG&E to come up with proposals for addressing the energy capacity and voltage issues in California.

In the event that these projects receive approval, they would be tapping the potential of renewable power as an energy source, given that they would generate and store wind and solar energy during the day and deliver the energy back to the grid post sundown.

Incidentally, in April, Texas based companies Vistra Energy Corp and Dynegy Inc. inked a collaboration under the terms of which the project at the power plant would be owned by a Vistra arm, Dynegy Marketing and Trade, LLC. Its proposed storage of 300 MW is expected to gain more precedence as opposed to Tesla's 100 MW plant in South Australia, currently the world's largest.

Meranda Cohn, Vistra's spokeswoman stated that this was a great opportunity for the company to create value at Moss Landing in addition to combating the power demand issue of California. The company also aims to become an expert in energy storage, Cohn further added.

For the record, PG&E has submitted an official request to the commission for approving the four projects within 90 days. Additionally, the company has also requested an exemption from a local permitting and environmental review.