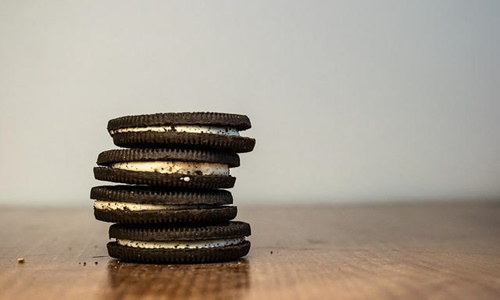 After beating quarterly estimations, Mondelez International Inc. has now increased its annual revenue forecast as the demand for the Oreo maker's sweets and chocolates were unabated despite higher product pricing.
For those unaware, manufacturers of packaged foods have hiked prices for everything from cookies to beef jerky to safeguard their profit margins from rising labor, transportation, and ingredient expenses without upsetting customers.
Compared to its previous prediction of around 4%, the Oreo manufacturer expects its organic net revenue to increase by more than 8% in 2022. In this context, Chief Executive Dirk Van de Put said that the consumers in developed economies continue to view biscuits and chocolate as affordable indulgences, despite their increasing concerns with rising prices for a wide variety of goods and services.
It is also worth mentioning here that Mondelez's net revenue for the second quarter increased by about 10% to USD 7.27 billion, exceeding predictions of USD 6.78 billion. Other consumer goods behemoths such as Coca-Cola Co., McDonald's Corp., and Unilever plc have also revealed that despite price hikes, their products have been selling well.
According to Luca Zaramella, the Finance Chief at Mondelez, the effect of inflation in Europe is more severe than in the United States, with several customers already starting to resist price hikes, even though there hasn't been much of an impact so far.
The price hikes assisted in reducing the negative effects that a strong U.S. currency had on its quarterly earnings. The adjusted profit came in at 67 cents per share, which was 3 cents higher than expected.
Despite this, Mondelez International maintained its 2022 earnings prediction due to rising expenses for transportation, food components, and packaging. The company also boosted its quarterly dividend by 10%.
Source Credits:
https://money.usnews.com/investing/news/articles/2022-07-26/cadbury-maker-mondelez-raises-revenue-forecast-on-steady-demand