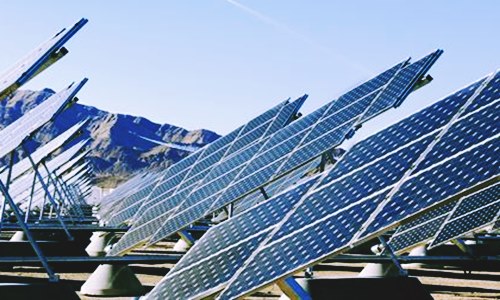 Mitsui Chemicals in partnership with PI Berlin is reportedly planning to construct a BIS solar panel testing & certification lab in the city of Ahmadabad in the state of Gujarat, India. Sources cite that the Japanese company along with its German partner will be setting up the lab via Mitsui's Indian affiliate – Mitsui Chemicals India Pvt. Ltd.

As per reports, the lab is meant for testing & certification for solar PV (photovoltaic) panels. Mitsui & Pl Berlin plan to start construction of the lab in October 2018 with the estimated time of completion to be around 6 months. The first tests of solar PV panels in the lab are expected to begin by August 2019, Mitsui Chemicals cited.

Incidentally, Renewables Now reports that the Indian government, starting July 1, 2018 has now made it mandatory for both foreign & domestic manufacturers and suppliers of solar panels to register their respective products under the BIS parameters.

For the record, India, with an increasing number of PV energy generation plants, has put in place some measures that will block the inflow of cheap, poorly built solar panels into the nation. These measures are fulfilled by the BIS (Bureau of Indian Standards) certification which will act as a mark of quality for panels used in PV projects.

Mitsui Chemicals stated that since 2014 it has been developing its diagnostics business of PV power production in Japan. The company now intends to leverage its expertise in the domain to get a similar  business up and running in India.

Mitsui Chemicals will be enlisting help from its partner PI Photovoltaik-Institut Berlin AG of Germany (PI Berlin), which provides accredited lab testing services. BIS certification tests on PV solar panels will be carried out by the facility once the lab is operational, cite reliable sources.

According to manufacturers and developers, lack of dedicated testing facilities indicates that getting testing done is often a time consuming & expensive process with a waiting period of around six months.