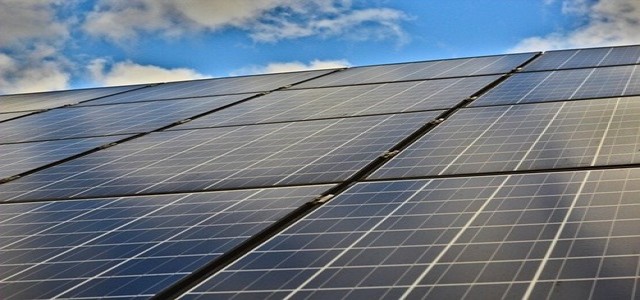 The Government of Armenia has reportedly awarded Masdar, an Abu Dhabi-based sustainable energy firm, a contract to develop a $174 million utility-scale solar power plant in the nation. The supposedly announcement comes after the government floated an international tender, where Masdar made the winning bid of $0.0290/kWh.
According to reports, the project will be constructed on a DFBOO basis, where DFBOO stands for design, finance, build, own, and operate. As per the DFBOO terms, Masdar will own 85% of the project firm and the Armenian National Interest Fund, commonly known as ANIF, will control the remaining 15%.
The 200-megawatt facility will be built in Armenia's Dashtadem and Talin communities, in a region with high solar radiation and soil conditions that cannot be utilized for agriculture.
Mohamed Jameel Al Ramahi, Masdar CEO, stated that after securing the contract for Armenia's largest utility-scale solar power project, Masdar is entering a thrilling new chapter in its collaboration with its partners at the Armenian government and at the ANIF.
The CEO also added that this is an important step in Armenia's clean energy journey as the cost-effective solar energy will support new industries, create more employment, and put the country on the road to a wealthy and sustainable future.
The project will cover 500 hectares and employ numerous people directly and indirectly.
The tender was part of the Joint Development Agreement inked in November 2019 between Masdar and ANIF to build clean energy plants in Armenia with a maximum capacity of 400 MW. The development of the remaining 200MW is under the discussion.
For the uninitiated, back in May, Masdar was one of the selected bidders for the last phase of the 200 MW solar project in Uzbekistan's Surkhandarya area. The firm had submitted the lowest proposal of $0.018/kWh for a capacity of 457 MW.
Earlier, a clean energy consortium led by Masdar, alongside Nesma Company and EDF Renewables, had completed a financial close on a Jeddah, Saudi Arabia based 300 MW utility-scale photovoltaic solar project.
Source credit: https://gulfnews.com/business/energy/abu-dhabis-masdar-wins-tender-to-build-174m-200mw-solar-plant-in-armenia-1.1625553389585