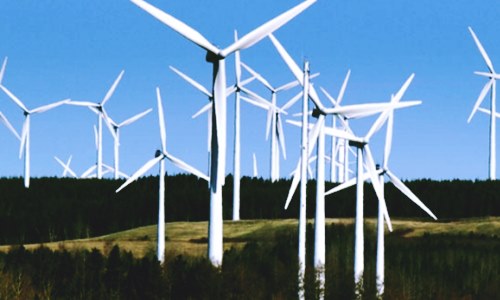 Masdar, the Abu Dhabi-based renewable energy company, made an announcement confirming that the first turbine at Oman's 50 megawatt Dhofar Wind Farm has been installed. The 13 turbine wind project, located in South Oman's Dhofar governorate, is pegged to become the first large-scale commercial wind farm in the Gulf region, stated sources familiar with the matter.

The wind farm is being developed by a consortium led by Masdar, which includes GE as well as Spain's TSK, the sources informed. The project is being funded by the Abu Dhabi Fund for Development and came into existence after the signing of an agreement in 2014 between Masdar and Tanveer, the Rural Areas Electricity Company of Oman.

Reportedly, the installation of all 13 turbines are scheduled to be completed by March following which the wind farm would be transferred to Tanweer for operating the plant and supplying the electricity generated from it to the local power grid of Dhofar. The 3.8MW wind turbines used on the project are being provided by GE, while rest of the farm's infrastructure is being supplied by TSK.

CEO of Tanweer, Saleh bin Nasser Al Rumhi, stated that the initiative will be Oman's first large-scale renewable project. Tanweer's team has worked closely with all the participants involved in the project to bring this technology to Oman and to ensure knowledge transfer in the country, he said.

Al Rumhi added that the company's customers include villages, cities and local communities that are scattered over nearly 75% of the land area of the Sultanate of Oman. The company would also look to implement other renewable technologies such as solar PV, for augmenting its existing generation plants across eleven site locations.

Sources mentioned that the Dhofar Wind Farm is expected to commence operations by the third quarter of 2019 to supply 7% of the governorate's electricity requirements. This would supposedly be enough clean energy to power almost 16,000 households and offset approximately 110,000 tons of carbon dioxide emissions every year.