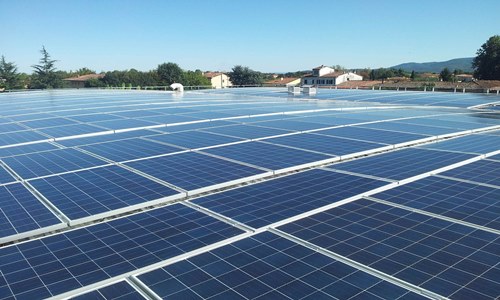 The tender will be implemented under the ASPIRE program which aims to boost Maldives' solar PV to over 20MW.

The Government of the Republic of Maldives is reportedly seeking a proposal from investors and developers to install a 5 MW grid-based solar PV system in the Greater Malé Region. According to sources, the deadline for submitting bids is slated to be March 18, 2019, as the tender awaits eligible and qualified applicants.

Reliable reports claim that the project will be executed under the ASPIRE (Accelerating Sustainable Private Investment in Renewable Energy) program, which aims to scale up Maldives' solar PV to over 20 MW through private investment, along with the support from the Scaling Up Renewable Energy Program (SREP).

For the record, Maldives is one of the countries participating in SREP program which primarily aims to develop the electricity sector through the installation of renewable energy infrastructure on a large scale in line with the sustainable development priorities of the country.

As per reports, the colonized islands of the Maldives own a total installed power capacity of 240 MW derived from diesel generators to fulfill its electricity demand, while the total energy generation from renewables accounts for around 11 MW in the country.

According to Renewables Now, the successful candidate from the tender will be in charge of designing, installing, owning, financing, operating and transferring the solar PV park. Moreover, the bidding in the tender will be conducted through international procedures in line with the World Bank's guidelines and will be open to all parties from the eligible source countries.

For the record, in December 2018, India had announced its financial assistance of around $1.4 billion in the form of concessional lines of credit, budgetary support and currency swap to fulfill the socio-economic development programs in the Maldives. The duo is also expected to collaborate closely for the growth of the renewable energy sector in the country.