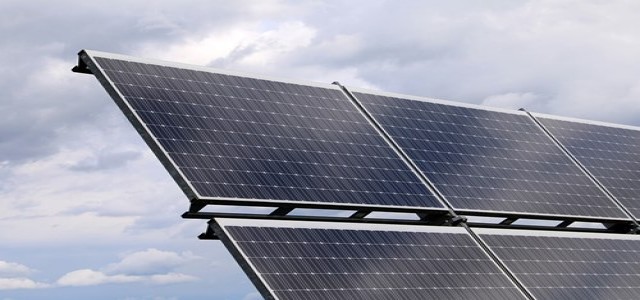 Lightsource BP, the largest solar energy developer in Europe, has reportedly announced that it had raised more than $1.8 billion in revolving lines of credit from 10 of the world's largest lenders to fund its plans to establish 25 GW of solar energy capacity by 2025.
According to the London-based firm, which is co-owned by the British energy company BP, the financing package, which also includes trade credit that allows users to take items and pay later, had been obtained from lenders in Spain, France, the United Kingdom, Canada, Japan, and the United States.
Supposedly the credit facilities would be provided by Spanish institution Santander; French banks Société Générale and BNP Paribas; United Kingdom based retail banking institutions Lloyds and NatWest; Japanese institutions Sumitomo Mitsui and Mitsubishi UFJ; Canadian financiers Toronto Dominion and Canadian Imperial and; and US financial services company Wells Fargo.
Lightsource BP did not specify how much each lender had contributed to the package. The renewable energy business estimates that its 25 GW drive will generate 500 new jobs by the end of 2025. The company claims that it has already developed 3.8 GW of solar power capacity since Lightsource, its forerunner, was established 11 years ago.
Nick Boyle, CEO of Lightsource group, stated that globally, renewable energy is transitioning to the mindset of terawatts from gigawatts. Capital is being invested in billions, not in millions with major corporations such as McDonald's, eBay, and Amazon transitioning to renewable energy.
This trend demonstrates that renewables are becoming more popular, and solar is playing an important role in tackling the climate challenge. If the company wants to fulfil its responsibilities under the Paris Agreement, business as usual will not suffice, Boyle added.
In June, Lightsource joint owner BP stated that it will invest $220 million as well as 1 gigawatt of 'safe harbor' equipment to purchase a 9 gigawatt of solar portfolio in the United States from Texas-based firm 7X Energy, with Lightsource BP developing the project capacity.
Source credit: https://www.pv-magazine.com/2021/09/20/lightsource-bp-secures-1-8bn-to-develop-20-plus-gw-of-new-solar-by-2025/