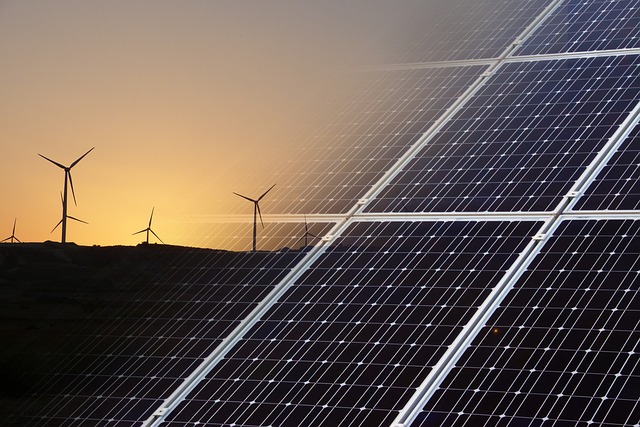 LG Energy Solution has reportedly released its ESG report 2022, which details the company's ESG management developments, including climate change mitigation achievements.
Apparently, LGES reported that in 2022, it was able to source 61% of the power utilized in its global manufacturing locations from renewable energy, as part of its ambition to achieve carbon neutrality company-wide by 2040. In terms of company-wide power use, which includes non-manufacturing business sites, renewable sources accounted for 56%. LGES has made considerable progress towards renewable energy, delivering 33% of its power needs from renewable sources in 2020 and 44% in 2021.
According to the reports, previously, LGES established a staged roadmap to effectively accomplish the mid-to-long-term program to achieve carbon neutrality. By 2030, the corporation intends to supply 100% of its power from renewable sources. Furthermore, LGES strives for carbon neutrality by converting all energy sources other than electricity, such as fuels and gas, to clean energy sources at all of its business locations by 2040, and across the whole value chain by 2050.
The report cites that, setting up a closed-loop system of resources through the reuse or recycling of old batteries and the management of trash produced at commercial facilities is one of the other top priorities noted by LGES. To accomplish this, the firm entered a deal with Li-Cycle, the biggest battery recycling business in North America, under which it agreed to supply the company with trash created during the battery production process in exchange for nickel that has been recovered and can be used to create cathode materials for batteries.
Sources also reveal that LGES is actively involved in major worldwide ESG projects. It became the first Korean firm to join the Fair Cobalt Alliance (FCA) in May 2022, joining worldwide efforts to eliminate forced labor and child labor in Congolese cobalt mines, a crucial raw element for batteries, and secure fair minerals.

Source- https://www.prnewswire.com/news-releases/lg-energy-solution-crosses-halfway-mark-in-its-journey-to-reach-carbon-neutrality-301889011.html