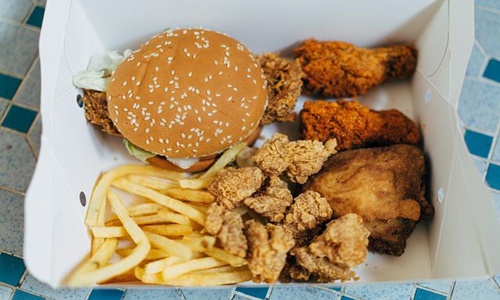 U.S.-based fast-food giant Yum! Brands Inc. is reportedly planning to introduce new products and special offers to boost the sales of pizzas and fried chicken products among consumers.
For those unaware, Americans are found to have been becoming thriftier as household savings keep declining as the price of gas and other everyday necessities climb, clamping down on business profits.
Walmart Inc. and Best Buy Co. Inc., two of the world's largest retailers, have already cut their earnings projections, while McDonald's Corporation is still considering extending its current discounts as consumers prefer low-priced goods.
According to Yum! Brands Chief Executive Officer David Gibbs, people are becoming more cautious with their expenditure, hence the withdrawal of low-income consumers is becoming more noticeable. The company is now relying on lower-priced deals at Pizza Hut to draw customers in addition to bringing back its USD 5 macaroni and cheese bowls at KFC as well as Mexican pizza at Taco Bell.
Yum! Brands' quarterly earnings fell short of expectations due to rising costs for ingredients, labor, and packaging materials which increased its overall expenses by 4%. Besides, the company is planning to double down on its promotional efforts.
The fast-food behemoth's stock dropped as much as 3.2% after its second quarter adjusted profits per share of USD 1.05 missed the mark of projections of USD 1.09. Moreover, the company's earnings are hot on the heels of rivals Starbucks Corp. and McDonald's posted better-than-anticipated profits, managing to overcome rising costs through price increases.
Interestingly, Taco Bell posted a better-than-expected 8% increase to make up for losses at KFC and Pizza Hut, while Yum! Brands reported quarterly comparable-store sales growth of 1%, which is in line with predictions.
Even though more than half of Pizza Hut's U.S. locations began using third-party delivery services at the end of the quarter to expand their business (up from 40% at the beginning), sales still suffered.
Source Credit:
https://money.usnews.com/investing/news/articles/2022-08-03/kfc-parent-Yum!-brands-meets-quarterly-sales-estimates