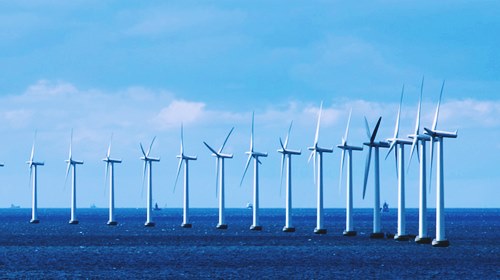 In what may seem to be a significant step forward in beefing up the nation's renewable energy portfolio, the Indian government has unveiled its plans to develop 30 gigawatts offshore wind capacity by 2030. Apparently, this move also brings India in the list of the leading regions in the overall wind energy industry.

The rapid surge in investments in this sector comes on the heels of the growing interest shown by potential investors in the country's EoI (Expression of Interest) for an offshore wind project.

Sources cite that the Ministry of New & Renewable Energy (MNRE) had invited the EoI in April this year for the development of the first 1 GW of offshore wind project, which was later postponed to 8th of June. Industry analysts deem that the EoI has picked up significant interest in the domestic market and has drawn considerable international attention as well.

Few names among several leading clean energy players which the Ministry has shortlisted for the technical stage of the tender include Mytrah Energy, the PNE (Pure New Energy) Group, ReNew Power, and Sembcorp Green Infra.

According to reports, India is strengthening its stance in global clean energy production and has set itself a target of accomplishing 175 GW renewable energy capacity by 2022. Sources familiar with the matter reported that the government is already expecting to surpass this target with an additional 50 GW within the same timeframe.

To boost the country's confidence in the wind industry, the MNRE has announced a short-term target of addition of 5 GW capacity by 2022 for the offshore wind power sector, while the 30 GW capacity addition by 2030 is enlisted as the medium-term target.

The Ministry of New & Renewable Energy reported that setting these offshore wind energy projects will add a new element to the country's existing portfolio of renewable energy.