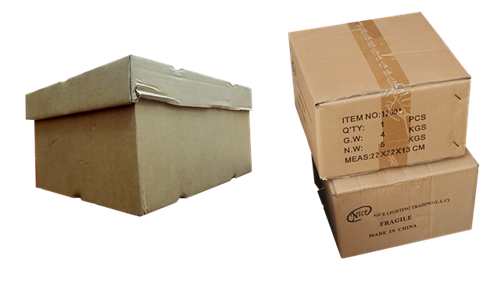 Renowned packaging firm, Huhtamaki, has recently announced that it has invested in Emerald Technology Ventures' sustainable packaging fund as part of its constant investments in innovations for offering next-gen, transformative packaging solutions.
Apparently, Huhtamaki is aimed at ensuring that its developments for sustainable packaging solutions offer a positive impact by attaining carbon-neutral production and creating all its products to be compostable, reusable or recyclable by 2030.
This investment comes after Huhtamaki joined forces with start-ups introduced in 2020 as part of its centennial, showcasing the value of partnerships in identifying, developing, and deploying systematic solutions to provide cutting-edge sustainable packaging solutions in the future.
Speaking on the latest development, Charles Héaulmé, President and CEO at Huhtamaki, stated that the team is geared toward driving next-gen innovations that will revolutionize the packaging industry actively and subsequently requires examining all avenues and partners with experts.
Notably, the company's key focus is to deliver sustainable packaging solutions, create a positive impact, and drive hygiene, accessibility, affordability, and food safety for consumers globally.
It is largely focusing on sustainable solutions and is delighted to invest in the sustainable packaging fund of Emerald as it is in line with its strategic priorities.
Charles further stated that the firm is looking forward to collaborating with Emerald, as it holds years of experience and a global presence that will aid the firm in exploring new prospects to bring value to the customers, shareholders, employees and the planet.
Gina Domanig, Emerald Managing Partner, added that the firm is thrilled to collaborate with Huhtamaki in transforming the packaging sector as it is one of the essential elements of the modern commercial landscape.
Gina further hinted at the team's excitement for this collaboration to develop sustainable solutions that ensure packaging innovation offers a positive impact.
It has also been revealed that being a limited partner, Huhtamaki will assist in further stimulating next-generation sustainable packaging solutions and tap into the emerging innovation of start-ups.
Source Credit - https://www.globenewswire.com/news-release/2022/09/13/2514618/0/en/Huhtamaki-invests-in-Emerald-Technology-Ventures-sustainable-packaging-fund-focusing-on-next-generation-sustainable-packaging-solutions.html#:~:text=Huhtamaki%2C%20a%20global%20advanced%20manufacturer%20of%20sustainable%20packaging,solutions%20and%20tap%20into%20nascent%20innovation%20of%20start-ups