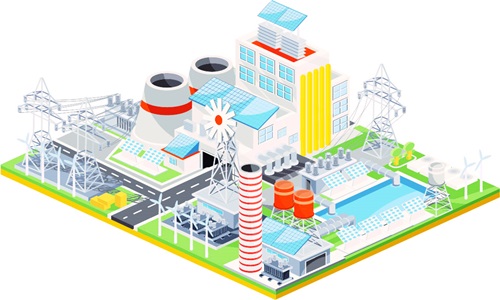 The company intends to add 350 MW of new solar capacity in Croatia by 2030.
It aims to boost renewable energy production from its current capacity of 35% to a total 50% by 2030.
Croatias national electricity provider, Hrvatska elektroprivreda (HEP Group) has recently introduced a decade-long investment plan to add 350 MW (megawatts) of new solar capacity in Croatia by 2030. According to sources, the new investment cycle in solar power plants will be valued at 750 million kuna (kn) and will initially be made in the Cres, Vis, Vrlika Jug and Kaštelir plants with a total power capacity of 11.6 MW at a value of 80 million kn. Confirming the move, Frane Barbarić, CEO, HEP Group, according to
Reuters
, said that the company would invest HRK 750 million (US$113.48 million) over the next five years, adding 20 MW of new solar capacity each year. He said that HEP aims to add 350 MW of capacity, which is seven times more than Croatia's current output yield. Barbarić says that the company has launched a strong investment round in renewable energy sources with plans to invest in wind farms, hydro-electricity power plants, and other renewables. He said that the construction of its first wind farm is expected to begin in 2019. Incidentally, Barbarić also said that HEP is in talks to construct solar power plants on its building's roof tops to gain a power output of 2.1 MW, a project estimated to value HRK 13 million. Reliable sources cite that HEP intends to boost the amount of renewable energy in its total capacity to 50% from the current 35% by 2030. In addition, the company aims to invest around HRK 1 billion a year until 2030 to supply 1,500 MW of new installed capacity. For the record, HEP currently has around 4,500 MW of integrated generation capacity and controls close to 90% of the local electricity market. Furthermore, the company also operates in neighboring EU member Slovenia.