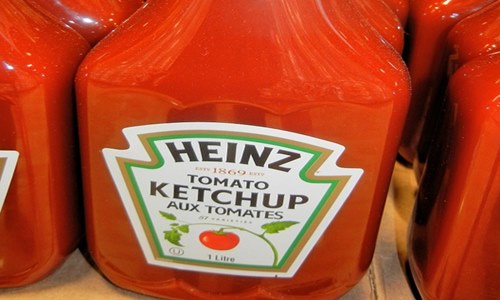 After Mayocue and Mayomust Heinz releases a new mayo blend to the market that is expected to go well with all fried foods. 

Heinz the Pittsburgh-based American food processing company recently launched a new Saucy Sauce product called Kranch that mixes ketchup's tomato flavor with zesty taste of ranch and its own special blend of spices.

Heinz, has released two new Saucy Sauce flavors, Mayocue and Mayomust in early March 2019 after introducing Mayochup in 2018. Kranch is yet another addition to this line of products.

Heinz claimed that with this new brand, Kranch, consumers do not have to spend time on deciding what to feast on – whether ranch or ketchup. The company believes that any fried food will taste better with the addition of Kranch.

According to reliable sources, fans have spent hours and wrote numerous tweets guessing the next saucy mashup. Motivated by the forecasts of condiment lovers, Heinz is presenting the Kranch sauce.

With the launch of previous mayo blends, Heinz has faced a flurry of opinions from customers especially regarding the names of the products. When the announcement of Mayochup's release came on the internet for the first time, people demanded to change the product's name to something more creative and fun if possible, and even gave instances of names such as Ketchmay and Tomayo.

It is yet unclear if Kranch will get the same response from the customers. It has been reported that the distinct sauce will be available for sale in stores from April onwards. The other two products Mayocue and Mayomust have already hit the stores across the U.S.

As per the industry reports, all three sauce products are priced at $3.49 per bottle. Sources close to the matter revealed that Mayocue and Mayomust flavors are available in squeeze bottles of 16.5 ounce whereas Kranch comes packed in a 19-ounce containers.