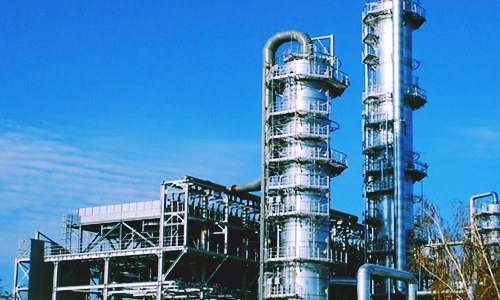 Haldor Topsoe, a Denmark headquartered catalysis and process technology firm, has been reportedly awarded a contract by TechnipFMC to provide basic engineering and licensing works for two gas-based ammonia facilities in India. As per reliable sources, both the fertilizer plants are owned by Hindustan Urvarak and Rasayan (HURL) and would be managed by TechnipFMC France and its group associate L&T Hydrocarbon Engineering.

The latest contract is part of the Indian Government's strategy to consolidate fertilizer market and ensure the nation realizes its goal of self-sufficiency in the urea fertilizers sector. Sources familiar with the development claim that the facilities are located at Barauni, Bihar and Sindri, Jharkhand. Reportedly, the facilities would each be equipped with a manufacturing capacity of 3,850 million tons per day (MTPD) of urea by using Topsoe's ammonia technology and 2,200 million MTPD of ammonia.

For the uninitiated, Haldor Topsoe has been offering ammonia process technologies to the refining and chemical industries since 1990. As per the Chemical Engineering, the firm was awarded an ammonia technology license in 2015 to operate a 2,200 MTPD ammonia plant for the Ramagundam Fertilizer Project which is likely to commence operations in the fourth quarter this year.

Incidentally, HURL is a joint venture set up by Indian Oil Corporation (IOCL), NTPC, Coal India (CIL) with Hindustan Fertilizer Corporation (HFCL) and Fertilizer Corporation of India (FCIL) serving as partners.

Speaking on the prospective outcome of the latest contract, Managing Director of HURL, Arun Kumar Gupta was quoted stating that the firm needs to leverage the finest technologies currently available to fulfill the vision of efficiency, growth, and realizing national self-sufficiency. In this context, Topsoe's ammonia technology is regarded as one of the foremost technologies in the industry and the company anticipates construction of a urea/ammonia facility that would be considered as the most energy-efficient with safe and reliable operations, Gupta explained.