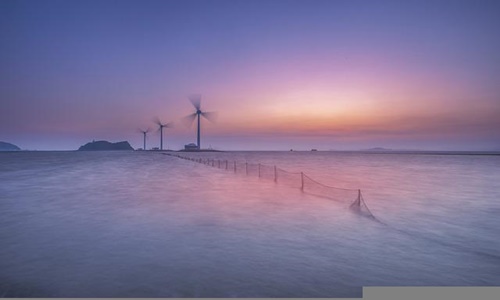 Denmark's energy ministry has announced that Germany has secured a power link to a planned offshore wind hub developed in the Danish portion of the Baltic Sea to assist in decreasing the reliance on Russian electricity.
It has also been revealed that the Bornholm energy hub will connect five offshore wind parks in the Baltic Sea by 2030 with a combined producing capacity of at least 3 gigawatts, enough to power 4.5 million German homes.
The link will stretch up to 470 kilometers from the center and the actual German station. However, Germany and Denmark will split investments and future profits evenly.
Sources also confirm that both the countries have further refrained from revealing specific financial information.
According to Robert Habeck, Germany's Minister of Economy and Climate, the Danish-German partnership will turn out to be a hallmark project. He also quoted that green energy from Bornholm Energy Island will enhance the national electricity generation and lessen the dependence on imported fossil fuels.
Notably, a more compact cross-border cable that connects multiple wind farms in the Baltic Sea was put into operation by the two nations last year. However, Denmark's larger plan calls for a five-fold increase in domestic offshore wind power generation by 2030, and Bornholm Energy Island supposedly is a part of that strategy.
Furthermore, early attempts by Northern European nations to connect offshore wind turbines with a shared power infrastructure under the North Sea have run into financial and legal difficulties.
The government also briefed the sources that Germany, separately, is restocking its liquefied natural gas (LNG) stocks faster than anticipated and should surpass the October target early. With current levels at 82%, the ministry further stated that the goal of achieving 85% of gas storage capacity by October should be accomplished by the start of September.
Additionally, Berlin set a number of objectives in the last month to ensure that gas stocks reached 95% of capacity by November in order to reduce the possibility of energy shortages.
Source Credit: https://www.reuters.com/business/energy/germany-secures-link-planned-baltic-sea-renewable-energy-island-2022-08-29/