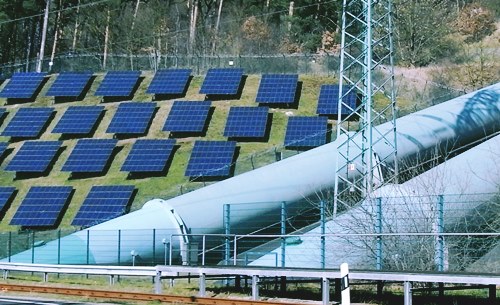 In recent announcements pertaining to the renewable energy industry, Australia's first combined solar and pumped hydro storage energy project by Genex Power has received an approval for a half a billion dollars in funding from the NAIF (Northern Australian Infrastructure Facility). Reportedly, the Kidston project situated near Georgetown in north Queensland will receive USD 516 million for the expansion.

The project, the first of its scale, will be providing 250 MW of capacity and storage of up to eight hours, cite sources familiar with the matter.

If approved, the USD 516 million loan is touted to be one of the largest loans approved by the NAIF.

Simon Kidstone, executive director of Genex Power was reported saying that the loan would be a significant step ahead for the company as it is developing the project's second phase. Further providing the details of the project, Mr. Kidstone added that the energy generated form the solar farm will be used to pump the water from a lower reservoir to a higher-level reservoir from where the water can be released to generate power. In simple words, what the company is seeking to do is use the hydro as a giant water battery, explained Kidstone.

If sources are to be believed, NAIF took 6 months to assess Genex's application for a loan.

The USD 516 million loan is for a term of two decades at concessional interest rates and will also account for a majority of the project debt funding. The funding is subject to number of conditions and customary terms for a project financing, including a cost-benefit analysis.

According to reports, the financial closure is expected later this year, with 18 months construction timetable for solar and three year for hydro.

Laurie Walker, CEO, NAIF, had been quoted stating that this funding is a demonstration of how NAIF may be able to work with stakeholders and help them understand how its financing will support the development of projects that will prove to be beneficial for Northern Australia.