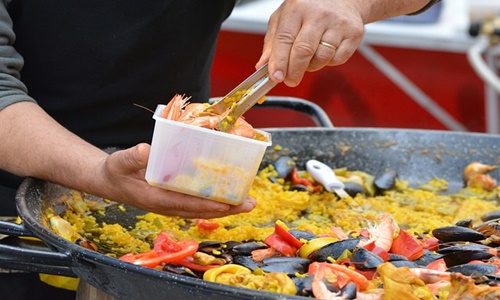 Sri Mulyani Indrawati, Indonesian Finance Minister, has reportedly acknowledged the tensions for food security which surfaced in a Group of 20 meeting, mainly resulting from Russia's invasion of Ukraine.
The Minister stated that officials are looking forward to focusing on actions that could help to combat the crisis.
For the record, Indonesia, at present, is holding the rotating presidency of the G-20.
At the summit, U.S. Secretary of State, Janet Yellen led critics of Moscow, criticizing Russia's invasion of Ukraine for hampering the food supply and transportation.
Following the session, Indrawati stated that Russian officials responded by claiming that the food issues began before the war.
Apparently, the Covid-19 pandemic disrupted the supply chain and food shipments in 2020.
However, Russia's invasion further worsened the issue by lowering grain output from Ukraine, harming distribution via the Black Sea, and leading energy prices to spike while straining the resources of low-income countries further.
Indrawati mentioned that the G-20 ministers would remain committed to leveraging every policy tool available to overcome food insecurity.
Apparently, the ministers have also agreed to begin a mapping exercise that would recognize countries and regions that need the most focus.
She further stated that the mapping would be finalized in spring 2023 when India will take over G-20 leadership.
Reportedly, the IMF (International Monetary Fund) will hold its annual meeting this week.
The gathering kicked up earlier on Tuesday as global finance and central bank executives, together with their development and banking colleagues, descended on Washington to plan a course for the global economy.
Following the biggest miseries of this year, including the surging inflation, China's slowdown, and war in Ukraine, the next year seems to be worse.
Not to mention, the Federal Reserve hikes leading to increased dollar rate has further pressured the economies globally.
Moreover, the IMF has already cautioned about a deteriorating outlook by reducing its forecast for growth next year globally and stating that the policies to overcome high inflation may pose additional risks to the global economy.
Source credit - https://www.moneyweb.co.za/news/international/imf-latest-g-20-to-use-all-its-tools-to-tackle-food-insecurity/