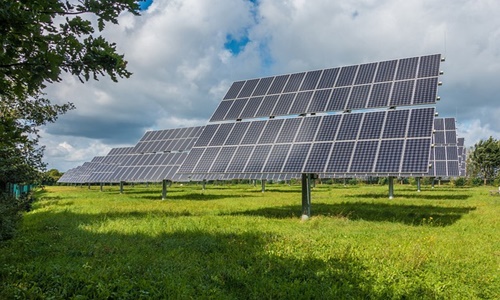 Solar company, First Solar recently stated that it has chosen Alabama as the location for its 4th U.S. solar panel manufacturing unit, following the Inflation Reduction Act along with its incentives for local manufacturing that inspired the firms for onshore production.
According to sources, the company intends to spend nearly $1.1 billion in the North Alabama-based Lawrence County facility. It has also announced its plans to form a new unit in August without revealing any details about the location.
Earlier, First Solar CEO, Mark Widmar addressed the Inflation Reduction Act as the most crucial stimulant for First Solar to select the U.S. for its new factory.
Sources confirm that this new facility will generate 3.5 gigawatts of solar modules yearly by 2025.
The firm states that the site is expected to create 700+ new jobs.
It is worth nothing that First Solar intends to manufacture 10 gigawatts of solar modules by 2025 while the other three facilities of the firm, one of which is expected to come online during the first half of 2023, are located in Ohio.
With the announcement of the latest Alabama factory, the company also stated that the firm invested over $4 billion in U.S. manufacturing.
In a press release, First Solar's Widmar stated that the passage of the inflation Reduction Act of 2022 has firmly planted America on the path to a sustainable energy future.
Widmar added that this facility, in line with its sister factories in Ohio, will be forming a part of the industrial foundation that ensures this change is driven by American innovation and ingenuity.
Presently, the U.S. solar industry stands at nearly 126.1 GW, which is enough to power nearly 22 million homes, according to the Solar Energy Industries Association.
For the record, the country added 3.9 GW of solar capacity during the first quarter of this year, as per SEIA.
Source credit - https://www.cnbc.com/2022/11/16/first-solar-selects-alabama-for-new-factory-as-ira-prompots-boom.html