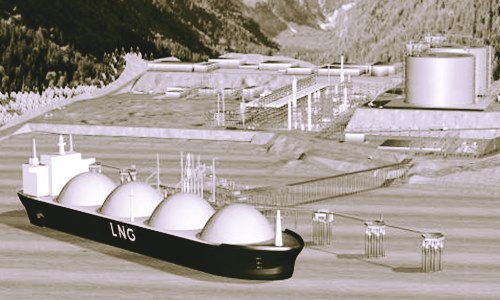 Lopez Group-owned First Gen Corporation and Conglomerate San Miguel Corp (SMC) are reportedly in talks for a possible partnership focused at investing in the Liquified Natural Gas projects. However, no deal has been signed at the moment, cite trusted sources.

Federico Lopez, Chairman of First Gen Corp., was quoted saying that the company had discussions with Ramon Ang, VP and COO of SMC, but it was not formalized due to too many moving parts. SMC and Ilijan are integral parts of First Gen's plans to accomplish its billion-dollar LNG investments in the country, Lopez added.

South Premier Power Corp (SPPC) is the Independent Power Producer Administrator for the natural gas-fired power plant located in Ilijan, Batangas with a capacity of 1,200-megawatts. Ilijan and First Gen's gas plant are powered by the Malampaya natural gas facility in Batangas. SPPC, on the other hand, is a division of SMC Global Power Holdings, Corp which is a power arm of SMC.

Lopez further stated that if SMC wants to be a part of the LNG project they are more than welcome. When asked if the company is close to sealing the deal, Lopez elaborated that First Gen hasn't chosen a partner for its LNG project yet, but the company did receive interests from European and Japanese corporations. However, he did hint that the company may pick a partner by 2019, cite sources.

According to sources familiar with the development, the construction of the planned LNG terminal is slated to be in 2019 and the facility would have a capacity to supply at least 5 million tons of natural gas which is equal to 5,000 megawatts. The $1 billion project will be located within First Gen clean energy complex which hosts the 1,000-MW Santa Rita, 97-MW Avion, and 500-MW San Lorenzo, San Gabriel gas plants. The project is estimated to be completed within four years, cite sources.