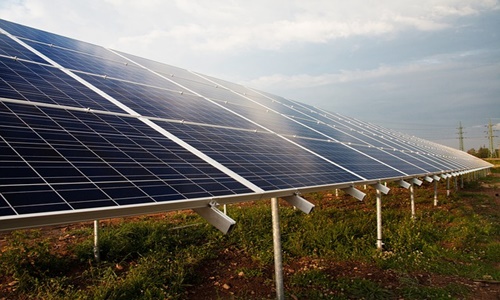 European countries, including Belgium, France, Germany, Denmark, Ireland, Norway, Great Britain, Luxembourg, and the Netherlands, are reportedly having a meeting to discuss the possibility of increasing wind energy production in the North Sea. The move comes on the back of Ukraine war and the continent's shift toward green power.
Alexander De Croo, Belgian Prime Minister, was quoted saying that the summit goal is to set up enough North Sea wind farms to generate 130 GW electricity by 2030, and it should more than double to 300 GW by 2050. De Croo further added that energy is now a 'geopolitical topic', considering the soaring energy prices post the shunning of Russian gas.
The North Sea summit, second meeting after the inaugural gathering which discussed the necessity of broader cooperation, focuses on 'speed of execution'. It will be achieved by standardization of wind farm infrastructure in North Sea for faster and cheaper construction, added De Croo.
The Great Britain boasts of having the largest cluster, with 45 offshore wind farms producing 14 GW energy. Germany stands second with 30 wind power station generating 8 GW. Other partaking nations contribute lesser energy from their existing offshore farms but share the urge to achieve ambitious goals.
The North Sea is comparatively shallower, enabling easy installation of wind turbines in huge numbers. As per the French Presidency official, offshore wind power will exceed solar energy and land wind farms as the main source of renewable for the nation & neighbors between 2030 and 2050.
Notably, the EU lately simplified the permits for infrastructure installation to reach the goal of doubling the fraction of renewables in the energy mix to 42.5%. It has also estimated the cost of reaching 300 GW of offshore energy generation by 2050 at USD 900 million.
The summit is happening in Ostend, Belgium and will be attended by EC Chief Ursula von der Leyen and UK Energy Minister Anne-Marie Trevelyan. Many energy & wind turbine giants are also anticipated to participate, so as to offer insightful suggestions to the national governments.
Source Credit: https://www.barrons.com/news/european-summit-to-spur-wind-energy-production-in-north-sea-f052624f