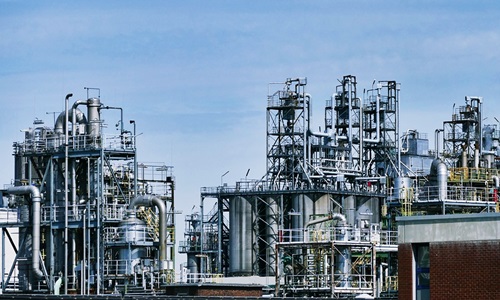 The Essar Oil UK group of companies (also known as Essar), has reportedly entered into a definitive agreement with BP Plc, the British multinational oil & gas company, to acquire its strategic assets. Apparently, Essar's latest move comes amidst the firm's goal to strengthen the logistics infrastructure network of the company that will help strengthen its growth ambitions in the United Kingdom.

Including Essar's current expansion of its UK interests, the company has so far invested about USD 1 billion in developing a sustainable and profitable business in the UK, since its debut  acquisition of Stanlow Manufacturing Complex in 2011, claim credible sources.

As per the terms of the agreement, Essar will attain an equity stake in the UKOP (United Kingdom Oil Pipeline), a 100% interest in the Northampton Terminal and a share of the contractual JV (joint venture) with Shell that operates the Kingsbury Terminal.

S. Thangapandian, CEO, Essar Oil UK, was reported to say that Essar retains confidence in the UK market that denotes a significant part of the firm' strategic business growth aims. Essar currently supplies around 16% of the road transport fuel demand in UK, and the latest agreement is bound to improve the group's competitiveness through consistent business development, he added.

Energy World reported that the BP's strategic assets are being acquired by Essar Oil UK's two wholly-owned subsidiaries, InfraNorth and Essar Midlands. The company seemingly did not reveal the equity amount, citing 'Privilege Information'. However, relevant sources speculate that the equity acquisition was worth $100 million to $120 million.

Essar has extended its downstream integration over the recent years, with a successful entry into UK's fuel retail market. The company has also confirmed its plans for expanding its network to 400 retail locations in the upcoming five years, with 67 Essar-branded retail sites already operating across Wales and England.