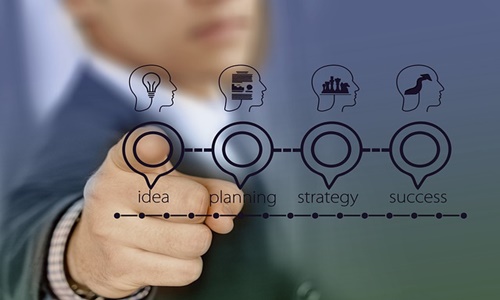 UAE's largest steel and building materials manufacturer, Emirates Steel Arkan (ESA), has reportedly collaborated with ITOCHU Corporation and JFE Steel Corporation, a subdivision of JFE Holdings.
Through this partnership, the companies plan to construct a ferrous raw material manufacturing unit in Abu Dhabi, which is expected to become a fundamental part of the low-carbon emission global iron supply chain.
It has been reported that ESA along with the two Japan-based firms would be working together to perform feasibility studies on building a steel hub for ferrous raw material at a project location in Abu Dhabi to suffice the budding requirement for green steel.
Under this plan, high-grade iron ore would be imported to the city for generating the ferrous raw material, which is presently expected to start in the latter half of 2025 and would be supplied to customers operating primarily in Asia, including JFE Steel.
Er. Saeed Ghumran Al Remeithi, the Group CEO of Emirates Steel Arkan, stated that the firm is proud to initiate efforts amongst steel makers in the Middle East for decarbonization amidst an intensifying drive to cut back CO2 emissions.
Saeed also mentioned that this collaboration with ITOCHU and JFE Steel is the first of its kind in the region.
For the record, ESA will use hydrogen reduction rapidly if it proves to be a reliable technology for manufacturing steel to cut carbon emissions significantly.
It has also been reported that the Group's carbon footprint is significantly lower than its global peers, given its natural gas and advanced direct iron reduction technologies.
Saeed further notified that using hydrogen may create more environment-friendly, high quality and durable steel products to support the customers' sustainability.
Initial production of ferrous raw materials would involve reducing iron ore with natural gas as part of an improved decarbonization process. Additionally, the project includes provisions for using green hydrogen for the reduction process and renewable energy power sources.
Source Credit - https://www.zawya.com/en/press-release/companies-news/emirates-steel-arkan-itochu-and-jfe-steel-in-talks-to-create-green-iron-supply-chain-ttcxf7qj