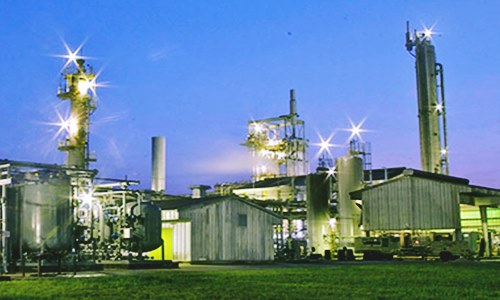 Notore Chemical Industries, leading Nigerian fertilizer producer has entered into a strategic agreement with another Nigerian oil & gas producing company, Eroton Exploration & Production Company. Incidentally, back in 2015, the latter helped enhance fertilizer production at the Notore facility putting the company ahead of the competitive curve.

Notore plant's production days per annum jumped from 193 days back in 2014 to 304 days in 2016, that is reportedly credited to the gas made available by Eroton back in the day. Earlier, Notore's production rate actually crippled due to the amount of forced shutdowns the facility had experienced.

The next planned turnaround maintenance cycle scheduled to take place in a couple of months is expected to help in further increasing the production rate to a 100% of the facility's capacity.

Notore Group MD & CEO, Onajite Okoloko stated that the partnership deal with Eroton allowed them to end the gas supply woes that plagued the company's production between 2013 to 2014. Okoloko further attributed the significant – approximately 234 days of shortfalls to the constant militant attacks that occurred on Niger Delta's oil & gas infrastructure, causing a notable drop in output.

The CEO also added that owing to the attacks, their plant which depends on gas for production was severely affected and its annual urea capacity (500,000 MT) and annual ammonia production capacity (330,000 MT) was cut in half between the years 2013 & 2015.

Okoloko went on to mention that Eroton's proven gas reserves of 5 trillion standard cubic feet, located around 14 km away from the Notore facility, has considerably impelled their production. He was also seemingly happy to report that there were no gas supply disruptions since Eroton's commencement of gas supply to the plant back in March of 2016.

For the record, Notore boasts of an extensive distribution network with over 350 trucks, 3000 retail outlets and over 80 distribution partners catering to millions of farmers in the country.