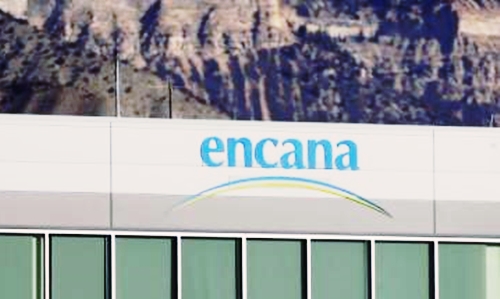 Encana Corporation, a Canadian natural gas company, has reportedly announced that it has signed an agreement to acquire Texas-based Natural gas liquids company Newfield Exploration in an all-stock offer worth over $5.5 billion.

Reports cite, all Newfield shareholders would be receiving approximately 2.6719 shares of Encana Corp. per share of the Newfield common stock. Moreover, Encana would also be taking over Newfield's $2.2 billion debt.

According to a press release by Encana Corp, this strategic combination – which has garnered an unanimous approval from both companies' board of directors – would be creating an industry leading multi-basin firm with premium positions in North America's three top-quality, liquids and oil weighted plays.

Chief Executive of Encana, Doug Suttles stated that the combination advances the company's growth strategy further while being immediately accretive to its five-year plan.

The Chairman, President and CEO of Newfield Exploration, Lee Boothby stated that the deal is the best path for the company to move forward as the combination offers investors the attributes such as operational scale, a proven track record in the development of liquids-rich, large onshore resource plays, an exceptionally robust balance-sheet, and a peer-leading cost structure.

Following the announcement, shares of Newfield Exploration reportedly closed at around $20.20 at the New York Stock Exchange while the shares of Encana Corp. closed at about C$13.44 at the Toronto Stock Exchange.

After the deal's completion, Encana Corp. shareholders would reportedly own approximately 63.5% stake while shareholders of Newfield Exploration would own the remaining 36.5% of the company. Moreover, board of directors at Newfield Exploration would appoint two members to join Encana Corp's board.

Encana Corp. reportedly released a statement that revealed that the company also intends to raise its dividends approximately by 25% and expand its share buyback program to about $1.5 billion following the deal's closure.

According to reports, the deal requires a majority vote from Encana Corp. shareholders as well as the support of about two-thirds majority vote of shareholders of Newfield.