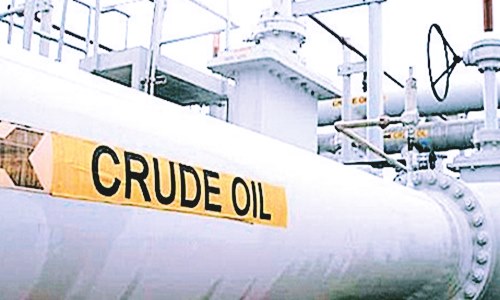 The Middle East nations of Saudi Arabia and UAE have reportedly announced that they are committed to their initial plan of investing in India's petroleum downstream sector, including the petrochemical, retail and refinery segments.

Reports cite, Saudi Arabia is also planning to make investments in India's fertilizer sector. The remarks from the two nations reportedly came on the day the chief executives of major oil companies like BP and the ministers from the two countries met the Prime Minister of India Narendra Modi, as part of a two-day event that is being organized by IHS Markit.

According to a report by The Financial Express, in the meeting, the Prime Minister urged oil corporations as well as the ministers from the two nations to bring in their investible surplus into India's different energy sectors and strengthen their energy ties with the country.

Chairman of national oil company Saudi Aramco and Saudi Arabia's Energy Minister, Khalid A Al-Falih stated that Sabic is interested to make an investment in India's petrochemical sector. Saudi's fertilizer and mining company Maaden is looking to invest into India's phosphate fertilizer industry and has also signed a pact in that regard, Al-Falih further added.

Aramco also intends to invest in businesses like petrochemicals and retail that are consumer-oriented and anticipates to have a strong downstream presence.

The group CEO of Abu Dhabi National Oil Company (ADNOC) and UAE's Minister of State, Sultan Ahmed Al Jaber stated that the UAE firms are keenly seeking partnership opportunities to invest in throughout India. Al Jaber further added that the government is also exploring a stack of projects with its partners.

For the record, ADNOC and Saudi Aramco had signed a memorandum of understanding (MoU) earlier this year to procure 25% stake in India's $44 billion petrochemical project - West Coast refinery, in which Saudi Aramco already owns a 50% stake.

Reportedly, both companies are seeking to invest into India's complete oil value chain, including fuel retailing. The ADNOC & Aramco investment would reportedly be the biggest in the sector.