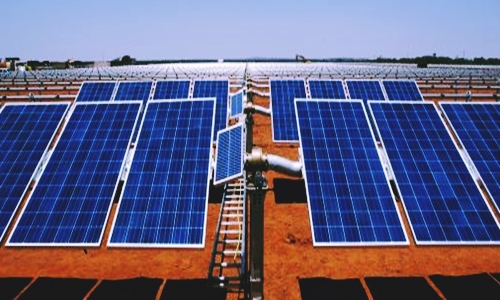 Clearway Energy Group, a new company set up by Global Infrastructure Partners, has reportedly announced to have acquired 4.7 gigawatts utility-scale solar projects of SunPower Corporation across 16 states. As per trusted sources, Clearway Energy Group is now one of the largest clean energy developers in the U.S.

According to reliable sources, the Clearway Energy Group has been set up as a result of another acquisition by GIP. Reportedly, GIP had acquired NRG Energy's renewable energy business earlier this year. The company had specifically taken over the controlling interests of NRG in its renewable energy development platform and its 2.4-gigawatt operations and maintenance business.

GIP had also purchased NRG Yield, which includes a solar, wind and natural gas portfolio, with an operating capacity totaling 5.1 gigawatts. Reportedly, the deal officially concluded in August for $1.348 billion and helped NRG get rid of $6.7 billion debt from its balance sheet. For the record, Clearway currently has huge assets including 2.8 gigawatts of wind, utility PV of 1.1 gigawatts and over 300 megawatts of distributed and community solar.

Tom Werner, CEO of SunPower Corporation, was quoted saying that the firm is gradually moving away from the mature utility market to a growing distributed solar market, where it can be a pioneer and an innovator, and establish itself as a solar energy services company. Bigger companies with larger investment horizons and low cost of capital will always secure contracts in utility-scale solar development, Werner added.

The utility-scale of solar market is reportedly facing a sharp drop in power-purchase agreement prices and tariffs on Chinese solar PV modules, cite sources.

Craig Cornelius, CEO of Clearway Energy Group, reportedly stated that energy consumers including business groups and homeowners are increasingly looking for renewable energy that is reliable and affordable. Clearway has the scale, capacity, and infrastructure it takes to provide homeowners and businesses with the energy they need from day one, Cornelius added.

Reportedly, financial details of the deal have not been disclosed yet.