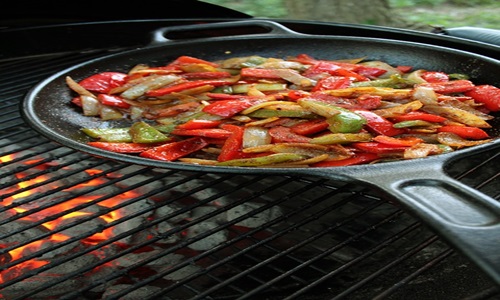 The latest meatless options will complement Chipotle's popular Lifestyle Bowls that debuted earlier this year.

The American fast-casual restaurant chain, Chipotle Mexican Grill, has made it to the front page for courting vegans and vegetarians through the inclusion of suitable vegan & vegetarian meal options in its new range of diet-based bowls called 'Lifestyle Bowls'.

Reportedly, the restaurant chain launched the Lifestyle Bowls earlier this year, with double protein and Whole30 meals along with the keto and paleo bowls. With the new Lifestyle Bowls, Chipotle looks to reach a variety of customers who are focused on health and the vegetarian & vegan options are likely to help generate an important customer base scrupulous about health and wellness.

Chipotle, for the record, first introduced Sofritas, the vegan protein option, in 2014. The company affirmed that the demand for Sofritas is continuing to rise as last year, the chain cooked nearly 7.5 million pounds of Sofritas. The vegan & vegetarian meals are reported to have constituted up to 12 percent of all the meals sold by the chain in 2018.

Chris Brandt, the Chief Marketing Officer at Chipotle, was quoted saying that the company is witnessing the increasing interest of people in plant-based protein options. He added that the meal options are available on Chipotle's mobile application or website, as pre-configured options.

As per a report by Live Kindly, Chris Brandt said that the company wanted to facilitate customers interested in plant-based protein options, with the digital shortcuts for the vegan & vegetarian bowls. The report added that the chain will probably serve vegan seafood in the upcoming times, given that it chose plant-based seafood brand, Sophie's Kitchen, last January as one of the eight significant companies involved in the Chipotle Aluminaries Project, its first accelerator program.

Apparently, Chipotle has inspired several other restaurant chains to introduce varieties of plant-based protein options, to act on the growing consumer demands. For instance, Del Taco trialed its Beyond Meat vegan crumbles at two of its LA locations last September.