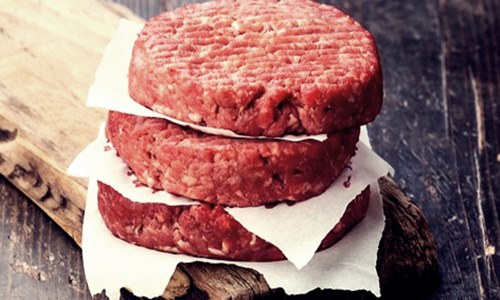 Cargill Meat Solutions based in Colorado is reportedly recalling over 25,288 pounds of its ground beef products. As per sources, the ground beef products are suspected to be contaminated with E. coli bacteria.

In an official statement, the USDA's Food Safety and Inspection Service claimed that the meat belonged to an EST. 86R label inside the USDA mark of inspection with a freeze by date of 5th September. The products were shipped from Cargill's meat solution plant in Fort Morgan, Colorado to warehouses across Colorado and California.

According to the Fortune, the recall is said to have affected the 10-pound chubs of 93/7 Fine Grind which was produced on August 16 under the establishment number EST. 86R. The issue was detected on August 22 after the establishment suspected it to be associated with a different product that was tested positive for E. coli. In an inspection held by FSIS, it was soon revealed that the consumption of the infected meat hasn't resulted in any serious reactions so far.

Incidentally, authentic sources claim that this isn't the first major setback caused by E. coli. Previously, the Centers for Disease Control and Prevention had reported 149 cases of E. coli including one death, that stemmed from consumption of romaine lettuce.

According to medical experts, the deadly bacterium can cause UTIs, diarrhea, pneumonia, respiratory problems, and other illnesses.

It is being speculated that consumers are still unknowingly preserving infested meat in freezers and refrigerators, on the grounds of which FSIS has been urging them to either trash it or return it to the place of purchase.

As per reports, FSIS has further requested consumers to cook their meat safely and preferably consume beef that's been cooked to a temperature of at least 160-degree Fahrenheit. If possible, says FSIS, a thermometer must be used to double check the ground beef's internal temperature to ensure it is bacteria-free and safe for consumption.